by Devanshi Mehta, TALON Co-Business Manager
Harker Gender-Sexuality Alliance (GSA) held its club week this week, selling blueberry coffee cake and boba during office hours and after school. All profits were donated to Outlet, an LGBTQ youth support group. The club works to provide support for the ...
March 24 • No Comments
ReCreate Reading registration opens this week
March 24
Students picked their ReCreate Reading books from a vast selection of 69 titles this week. They will ...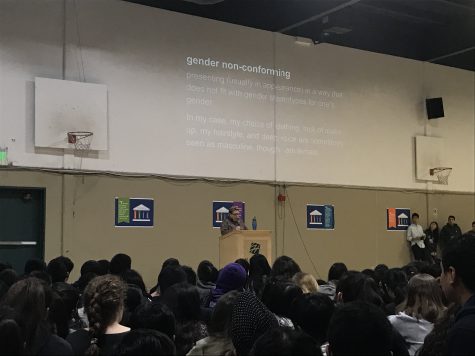 March 22
Gender and Sexuality Alliance (GSA) has its club week this week and will be selling coffee cake and pear...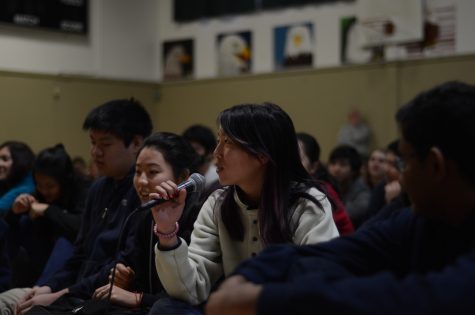 Candidates for ASB deliver speeches at school meeting
March 20
Juniors, sophomores and freshmen listened to Academic Student Body (ASB) candidates' speeches today du...
View All »
by Laura Wu, TALON Business Manager
Since she was young, Maya Rai (12) has always been interested in art and has been drawing for as long as she can remember. As a child, her father taught her how to draw.  "I like using Microns, a type of ink pens," she said. " I hate drawin...
March 26 • No Comments
Humans of Harker: Srivatsav Pyda learns to love hip-hop
March 25
To Srivatsav Pyda (12), hip-hop is more than just a mean of entertainment as it combines the sounding good aspect of mus...
Trump administration investigates wiretapping
March 24
"Terrible! Just found out that Obama had my "wires tapped" in Trump Tower just before the victory. Nothing Found. This is...
Humans of Harker: Antony Sagayaraj finds unexpected passions while trying new things
March 24
For Antony Sagayaraj (12), learning is a never-ending adventure. Currently an active member of the Harker science scene and...
View All »
by Neal Sidhu, Reporter
The Nintendo Switch has become one of Nintendo's fastest-selling consoles and was released on March 3. The Switch is a gaming system which can be used not only as a ho...
March 19 • No Comments
Upper school students win awards at Berkeley Math Tournament
March 18
Facebook adds disputed tag for untruthful articles
March 15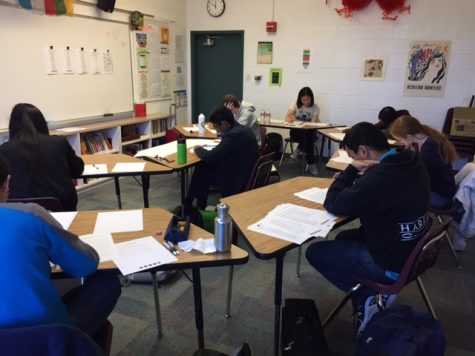 Students participate in Invitational Linguistics Olympiad
March 10
View All »
Recent Sports Scores
Friday, March 17

Varsity Boys Volleyball

Harker 25, 22, 25, 25 - Los Gatos 23, 25, 19, 21

Thursday, March 16

Varsity Boys Baseball

Harker 15 - Crystal Springs Uplands 1

Thursday, March 16

Varsity Boys Tennis

Harker 7 - Priory 0

Tuesday, March 14

Varsity Girls Softball

Harker 4 - Castilleja School 0

Tuesday, March 14

Varsity Girls Lacrosse

Harker 13 - Sacred Heart Cathedral Prep 8