by Kathy Fang, Reporter
Students and faculty browsed through a wide variety of second-hand clothing, collected from a drive that spanned three weeks, in Dobbins 209 today during long lunch at a clothing drive hosted by speech and debate teacher Marjorie Hazeltine. The clas...
April 21, 2017 • No Comments
Green Team hosts club week for David Sheldrick Wildlife Trust
April 21, 2017
Green Team hosted multiple activities and sold baked goods in front of Manzanita throughout their club...
Sophomore class reelects honor council representatives, will elect new class secretary
April 18, 2017
The sophomore class elected Bobby Bloomquist, Taylor Lam and Stephanie Xiao as their new honor council...
April 18, 2017
Students can purchase tickets for this year's spring musical, "High School Musical," at lunch out...
View All »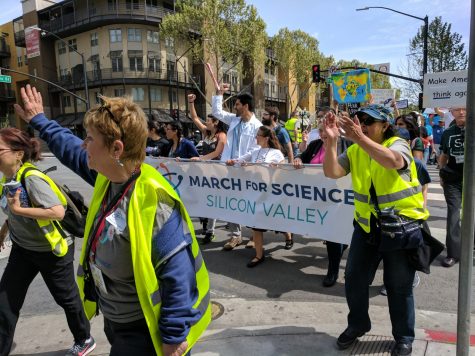 by Derek Yen, STEM Editor
Advocates for unfettered science and evidence-based policy took to the streets across the world to participate in the March for Science held today, Earth Day. The March for Science is a worldwide movement that ...
April 22, 2017 • No Comments
Students react to United Airlines incident
April 21, 2017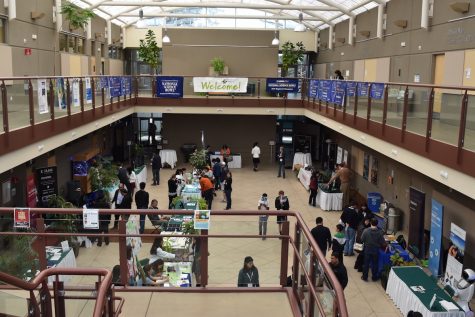 Annual Research Symposium features Artificial Intelligence and Virtual Reality Theme
April 16, 2017
NASA announces discovery of seven-exoplanet system
March 28, 2017
View All »
Recent Sports Scores
Friday, March 17

Varsity Boys Volleyball

Harker 25, 22, 25, 25 - Los Gatos 23, 25, 19, 21

Thursday, March 16

Varsity Boys Baseball

Harker 15 - Crystal Springs Uplands 1

Thursday, March 16

Varsity Boys Tennis

Harker 7 - Priory 0

Tuesday, March 14

Varsity Girls Softball

Harker 4 - Castilleja School 0

Tuesday, March 14

Varsity Girls Lacrosse

Harker 13 - Sacred Heart Cathedral Prep 8