Humans of Harker: Scripts to success
Zubin Khera brings spirit to theater, student council and entrepreneurship
A dynamic actor and director. A spirit coordinator. A debater. An entrepreneur. Zubin Khera ('23) approaches each of these roles with ambition and audacity, always putting his community first. As his journey in high school concludes its final act, his diverse skill set pushes him into the spotlight time and time again.
Beginning his performing arts journey in sixth grade, Zubin knew from a young age that he was meant to be on a stage. After earning a lead position in a musical in eighth grade, Zubin truly connected with theater and decided to pursue it more seriously in high school. He began participating in shows more often, with his recent bout in the 2022 Spring Musical, the Drowsy Chaperone, attracting high acclaim from his peers.
"Zubin's acting in the Drowsy Chaperone had the entire audience laughing," Ananya Das (11), an audience member of the show, said. "He definitely has a way of catching the audience's attention."
Zubin recalls his feeling of pride after putting on a moving performance. For Zubin, portraying lively characters on stage provide him with some of his most unforgettable moments.
"I have this philosophy with theater," Zubin said. "I wholeheartedly believe that my life was made for the stage, and all my make or break moments have happened there. While some people learn best through lectures or visuals, I learn best from having a spotlight on me."
Zubin has also ventured beyond acting into the world of directing. This year, as one of the four selected Student Directed Showcase (SDS) directors, Zubin had the opportunity to direct a show for the entire school. He hopes the audience enjoyed the performance just as much as he did creating it. 
"It's a 30 minute show that I put on for the school," Zubin said. "I'm thrilled because I truly believe that I have an awesome show to put on. I knew from middle school after seeing my first show that I wanted to be a director, and I'm so glad to be in those shoes now."
Besides theater, Zubin brings his passion and confidence to the school community. This year, he served as Associated Student Body (ASB) spirit coordinator. His ambition to branch out and represent the school body surfaced in ninth grade when elections for student council were announced. 
"In ninth grade, [the school] announced these elections and I was hesitant because I was just coming out of my shell then," Zubin said. "I was very reclusive and didn't like where I was in my life, so I forced change upon myself by shoving myself into the spotlight of people. I truly believe that I have this mentality now that if you're going to do it, go all out when you do."
As part of the Student Activities Board (SAB) from ninth to eleventh grade, he began a newsletter called the Wednesday Weekly to unite the community and disseminate information. Zubin continued working tirelessly to organize numerous spirit events throughout the year. Close friend Kris Estrada ('23), who worked closely with Zubin in putting together these events throughout the years, admires his commitment to fostering a sense of unity and camaraderie among the student body with council's initiatives.
"Zubin is a unique individual because he's not afraid to say what he believes is a better path in terms of how to plan spirit activities or go forward with a student council initiative," Kris said. "When he hears about an opportunity that is for the greater good, he wants to be involved."
Outside of his role on the student council, Zubin also connects with his peers in his everyday interactions. Close friend Lakshmi Mulgund ('23) admires his kindness, often going above and beyond to serve others.
"He's always willing to be there for other people," Lakshmi said. "He will go out of his way for them, which I think is very unique because he'll always make time for you no matter what."
Through his years in spirit, he has blossomed into a dauntless and innovative leader. Venturing into entrepreneurship, he participated in the Incubator program offered by Harker, where his group proposed and executed a business idea. Since all of his group members owned dogs, they chose to create a dog toy company called TuffToy, which launched early last year. 
"[Our mission for the company] is simply to create the perfect dog toy, but more specifically, the problem we noticed with dog toys was that they all break very easily," Zubin said. "We wanted to solve this problem to be more cost effective for the owner with better satisfaction for the dog and a better experience overall for all parties."
During the program, his company competed in the Chicago tournament against 25,000 other businesses, where Zubin and his co-founders won 20,000 dollars, which they allocated to multiple rounds of manufacturing and marketing experiments. Engaging with the Harker community, they held a booth at Harker Day and also sold merchandise at the Eagle store. In the future, Zubin hopes to continue down the path of entrepreneurship, carrying his dynamic leadership and love of community with him.
"We've made so much progress with the business and I'm excited to see where it takes us in the future," Zubin said. "We keep on seeing exponential jumps and we are going to keep trying to ride off of that success."
About the Writer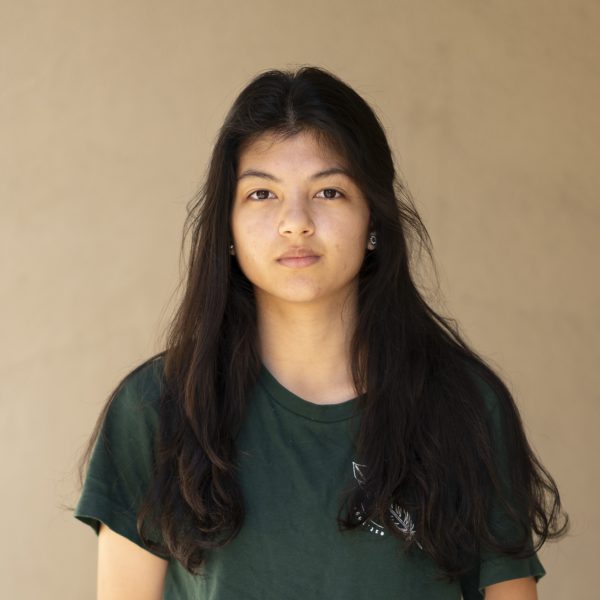 Aryana Bharali, Humans of Harker Profiler
Aryana Bharali (11) is a Humans of Harker profiler for Harker Aquila and the Winged Post, and this is her third year on staff. This year, she hopes to...