Humans of Harker: Flavors of knowledge
Alex Lan shares his research in science and humanities
Life presents questions each coming day. Some are more inconsequential: "Where did I leave my phone, again?" "What should I eat for breakfast?" Others carry more significance: "How can neural networks be harnessed to understand Alzheimer's?" "What effects did the Peruvian Civil War have on Peru's cuisine?" These questions are the ones which Alex Lan ('23) seeks answers to. 
After Alex's grandmother's diagnosis for Alzheimer's disease two years ago, Alex started to research the genetic variants associated with her condition in hopes of helping people undergoing similar processes.
"I hope that one day my research can have a positive impact in supporting people like her, although I also recognize it's a long way away," Alex said. "Research gives me the opportunity to explore the frontiers of what is known and what is possible, and that process of exploration and discovery is interesting to me." 
Seizing every opportunity to probe for new information and ideas, Alex works with an eagerness to explore. Close friend and fellow researcher Johnathan Mo ('23), with whom Alex has bonded with throughout high school through advisory and common classes, admires his genuine tenacity and unparallelled effort toward his research endeavors.
"Alex will do research even before he does his homework, just because he really enjoys [it]," Johnathan said. "It's not a chore for him. It's one of his hobbies and something he enjoys doing, so he'll do that before everything else, and I think that pays off."
In eighth grade, Alex researched the effect of Chlorella vulgaris, a type of algae, on climate change, kindling his enthusiasm for research. After connecting with a neurosurgical professor through Harker Medical Club's mentorship program, his interest in the field expanded, driving him to intensively pursue the field.
"[My mentor] introduced me to his novel solution to Parkinson's disease…called 'coordinated reset neuromodulation'," Alex said. "Essentially, he uses these gloves that he designed with vibrotactile motors on each fingertip to actually somehow reset synchronized neurons in your brain, … and that was really, really interesting to me. That kind of hit off my research journey."
In his first year of research with a mentor, Alex built upon an existing machine learning model simulating how genomes regulate which genes are expressed, as well as genomic data compiled by his mentor, Dr. Peter Tass of Stanford University. 
"My first task was to combine these two innovations, and using that, to my knowledge, was the first complex deep learning model approach to study the non-coding genome in Alzheimer's," Alex said. "Then, with my mentor's [guidance], I packaged that into an app that my lab and other labs now use to run different [genetic] variants to these models." 
From this awakening experience, he came to the realization that fundamentally, new knowledge is discovered by advancing previous ideas, a concept that he could apply to further his understanding of neuroscience. 
"You're always building on existing research, you're trying to push forward what people have right now and see where else they can go," Alex said. "The more we know, the more there is to know, and this cycle of development just keeps going."
The research process is not always smooth-sailing for Alex, as he encounters a number of challenges along the way. Alex recalls working on a broken machine for one of his projects and found himself stumped about how to proceed. 
"The whole thing just did not work," Alex said. "I followed a tutorial to a T, and it did not work. After I read some online forums, read through the original paper again, consulted other peers, still nothing worked."
Eventually, a Stanford collaborator who assisted Alex with much of his machine studies contacted another researcher in the field. After they read through the entire file of code together, they found the one line causing an error, allowing him to learn a valuable lesson. 
"We finally dug to the end of this bug," Alex said. "What that experience showed me was that collaboration is crucial in any form of research. It's really important to have different perspectives on each issue."
While teaching him in the AP Computer Science with Data Structures and post-AP Compilers classes, upper school computer science teacher Anuradha "Anu" Datar observed Alex's programming prowess, which he uses to further his research. 
"AP CS DS was pretty fast-paced; it's a challenging course," Datar said. "But Alex managed it very well, with ease. I feel that the quality of the work that he produced became much better as he progressed through the course, and then in Compilers, I got to see a ready, sound Alex." 
Apart from his academic endeavors, Alex balances his other interests while maintaining his devotion to research. Close friend Krish Maniar ('23) notes his ability to establish a stable relationship between his distinct pursuits.
"He really enjoys video editing, and he also has a big fascination for Peruvian culture and Spanish food," Krish said. "You see him putting in a lot of effort [into research], [but] he still is able to dive into many other interests." 
As a sophomore, Alex focused on Peru for a long-term project in AP Spanish class, continuing his studies in junior year after joining the Spanish National Honor Society. This year, along with working on his Alzheimer's project, Alex researched under the John Near & Mitra Family Scholar Grant Program (Near/Mitra), which gives seniors the opportunity to pursue humanities. His paper focuses on how Peru's culinary revolution after its civil war from 1980 to 1982 affected its economy and community. 
"It's really exciting and intriguing to navigate the balance between supporting marginalized groups and understanding the effects on them, while simultaneously promoting the larger message of Peruvian regrowth," Alex said. "Regardless of what the outcome is, I really hope that this project serves as a way to preserve Peruvian culture and cuisine for either future scholars reviewing Near/Mitra work, or future restaurant guests."
Collecting information about Peruvian food proved to be a challenge. Many of the available sources were written in Spanish, so he started working with the restaurant La Mar Cebicheria Peruana in San Francisco to learn more about the cuisine. 
"It's been fun getting to know the chefs at La Mar, their team and how different cultural influences blend together," Alex said. "For example, they make ceviche, which is a traditional Peruvian dish, but they infuse it in many different cultures. They have a version of their ceviche which is inspired by African tastes and spices and a Japanese form of that same ceviche dish. I think it's interesting to watch how these fusion dishes form." 
Alex's friends admire his inspiring ability to completely focus on his tasks and commit to them regardless of the other peoples' opinions. Along with his own undertakings, he's willing to go out of his way to assist others in their own pursuits.
"He's the type of person to walk into a conflict when everyone else is walking out," Krish said.  "Even if there's some scenario that other people are not supportive of, or that other people don't want to try out, he's willing to test [it out], or support [others] in an endeavor that other people are not willing to help [them with]."
Whether he is tackling Alzheimer's research in hopes of helping his grandmother or holding a helping hand out to his peers, Alex works for the sake of those around him, and his infectious enthusiasm shines. 
"I hope that my research can eventually translate into real world therapies for certain diseases," Alex said. "That would be the most gratifying experience because research can have a real impact on the world. That's also the goal of research. It's not just knowledge discovery. It's about how your research can truly benefit people."
About the Contributors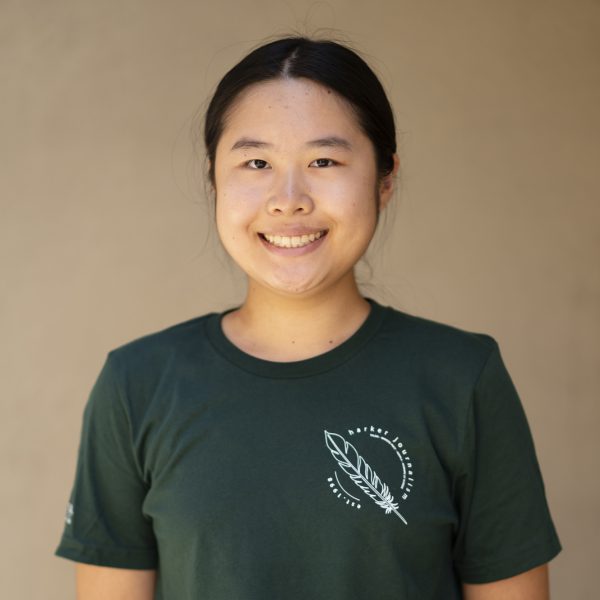 Jessica Hu, Reporter
Jessica Hu (10) is a reporter for Harker Aquila, and this is his second year on staff. This year, Jessica aims to build confidence in both his writing...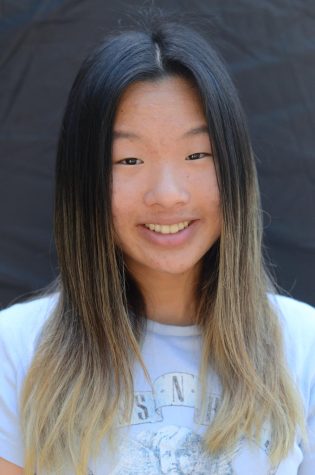 Tiffany Chang, Humans of Harker Editor-in-Chief
Tiffany Chang (12) is the editor-in-chief of Humans of Harker, and this is her fourth year on staff. She's looking forward to telling the story of the...