by Saloni Shah, Columnist and Assistant Humans of Harker Editor
September 20, 2018 • No Comments
Sweat dripping in a constant stream down their exhausted faces and feet pounding across the lush, green field in an attempt to catch the flying disc, a group of teenage boys and girls laugh while playing Ultimate, also known as Ultimate frisbee, at the Heritage Oaks Park in Los Altos. The teens bask in the sunlight overhead, as they enjoy their last days of a fast-fading summer before school starts once again. Informal,...
Your how-to guide to high school
September 14, 2018
Freshmen: Whether you're a lifer or new to Harker, you are still experiencing a fresh start at a new campus and transitioning...
Crazy Rich RepresentAsian: Crazy Rich Asians sets a new benchmark for Asian portrayal in popular media
September 3, 2018
Before the classic high school plot of "The D.U.F.F" was "Mean Girls", and before "Mean Girls" was "Clueless"....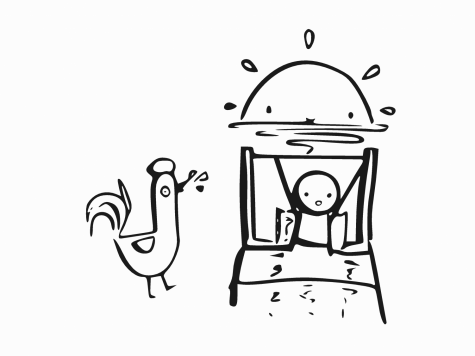 Seven tips for falling asleep tonight
September 3, 2018
The new school year has started already, bringing with it promises of deadlines and possibilities of sleep deprivation. As...
Friday, September 21

Varsity Football

Harker 50 - Lowell High 0

Thursday, September 20

Varsity Girls Volleyball

Harker 2 - Notre Dame 3

Thursday, September 20

Varsity Girls Tennis

Harker 5 - Crystal Springs 2

Thursday, September 20

Varsity Boys Water Polo

Harker 10 - Cupertino 11
Loading ...