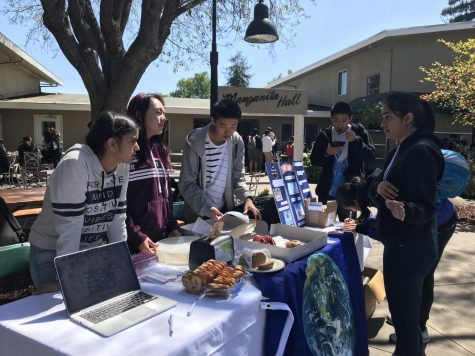 by Arya Maheshwari, Reporter
April 20, 2018 • No Comments
Green Team held numerous events and sales to promote eco-friendly actions and raise environmental awareness as a part of its club week this week.  Throughout the week, the club sold baked goods and smoothies in reusable mason jars to fundraise for environmental action. "All of the proceeds from the bake sale will be going to Earthjustice, which is a non-profit environmentally-centric law firm. They actually do ...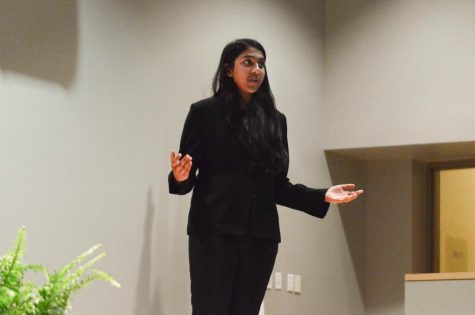 Speech and debate team holds annual speech showcase
April 18, 2018
Six members of the speech and debate team performed in this year's Speech Showcase from 6 to 7:30 ...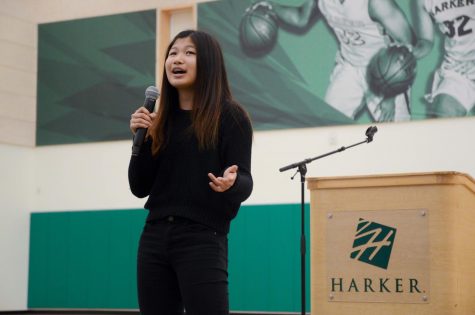 Students vote in annual class council elections
April 18, 2018
Students cast their votes for next year's sophomore, junior and senior class councils in the journalis...
April 10, 2018
Kaitlyn Nguyen (12) announced that today's school bells were changed to the Mii Channel theme to cel...
by Varsha Rammohan, Reporter
April 14, 2018 • No Comments
The boys varsity volleyball team defeated Lynbrook High Schools in three sets last Friday, with scores of 25-11, 25-17 and 25-17. The first set opened with a serve from Charl...
Varsity girls lacrosse wins home game against Newark
April 10, 2018
Varsity boys volleyball defeats Cupertino High School in three sets
March 31, 2018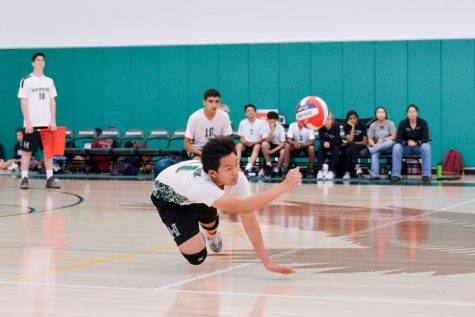 Boys JV volleyball loses to Cupertino High School
March 30, 2018
Tuesday, March 6

Varsity Boys Tennis

Harker 7 - Priory 0

Tuesday, March 6

Varsity Girls Lacrosse

Harker 9 - Salinas 5

Tuesday, March 6

Varsity Boys Golf

Harker 204 - Crystal Springs Uplands 227

Tuesday, March 6

Varsity Softball

Harker 12 - Notre Dame San Jose 13
Loading ...