Humans of Harker: Prescribing change
Arissa Huda blends STEM with public health policy
At Arissa Huda ('23)'s local mosque, patients sit waiting for their appointment at the free monthly health clinic. One by one, Arissa calls them in, taking their temperature and blood pressure, then writing their health information on a card. Often, there is a language barrier — Arissa would find a translator who could communicate with each patient. In this organized system, Arissa plays an important role, preparing patients for their appointments. Volunteering at the clinic from a young age, Arissa recalls helping countless people who could not afford healthcare otherwise, an experience that made her want to pursue medicine.
Throughout high school, Arissa immersed herself in science research, utilizing her STEM knowledge to make a real world impact. She worked with a public health professor at UC San Francisco, performing statistical analysis to show that nursing homes were intentionally remaining understaffed, prioritizing profit over the nurses' and patients' well-being. Utilizing Arissa's work, the professor's team presented a piece of legislation to the California State Health Assembly, which voted to pass accountability measures for nursing homes.
"It just showed me that doing research can actually have real world implications," Arissa said. "Sometimes, when you do high school research projects, it's more of a learning experience than having a "curing cancer" impact. But the fact that I actually saw that what I did had implications and could help somebody was really motivating and inspiring for me."
Inspired by seeing the impacts of her research, Arissa hopes to work more in public health in the future. Equally important for developing this passion was her religious community. As a student congregational leader at her mosque, Arissa plans service events for the youth community. 
"My mosque life is a really big part of who I am as a person because volunteering and service is just such an integral part of my religion," Arissa said. "My parents have really instilled that value in me."
Close friend Athena Wu ('23) admires Arissa's commitment to serving her community and helping others in every way possible.
"I'm just always amazed at how much she cares about her community," Athena said. "Over the summer, she was volunteering so many hours, and she was constantly so busy, and I was just in awe. She was helping these kids, teaching them about mental health. I thought that was really special, and I think it just speaks to how she does whatever she can to help other people in her community."
Arissa also connects with her community through the WiSTEM club as the Vice President of Internal Affairs. She especially enjoys WiSTEM's partnership with WISER, which gives access to education to girls in extremely rural parts of Kenya for free and supports them with menstrual health. Arissa's environment has taught her the importance of educational opportunities for women.
"I think educating women is just so important because, coming from a traditional Pakistani family, I've seen what having an education can mean for a woman and what not having one can mean, and it's a day and night difference purely based on the development of you as a human being," Arissa said. "Being educated changes you."
Passionate about various issues, Arissa joined speech and debate, where she discusses important policies. She participates in Congressional (Congress) debate, a style of debate which challenges her to learn about the world and engage in conversation with others.
"It's the most social speech and debate event, which is why I love it so much," Arissa said. "You get to learn so much about the world, and I think that's really important because Harker is a really big bubble. Being aware of current events is super important just as a way to grow as a person."
The community aspect of Congress also makes it special to her. Through the event, she has been able to meet many individuals both inside and outside of Harker, getting to know their viewpoints and supporting one another.
"The Congress team is very, very special to me," Arissa said. "I have made so many best friends from Congress, both inside of the Harker team and just from the event and people that are on the circuit. It's a really big community of people that genuinely care about you and come from a bunch of different backgrounds. To be part of that is really special to me."
Daniel Lin (12), Arissa's fellow member of the speech and debate team at Harker, appreciates her ability to empathize with and support others. 
"I honestly see her as almost an older sister," Daniel said. "At first, I always looked up to her for help on speech or debate. But as I've gotten closer with her, I've been able to approach her to ask her for help for really anything. She's always there for me, and she's always there to support me in whatever I do. That's what I really admire about her."
As a way to speak about issues important to her, Arissa took on the role of this year's student TEDx speaker. She spoke about social determinants of health and performative activism, which she linked to failures in our current healthcare system. 
"Being a lifer [at Harker], I really want to put my knowledge to use," Arissa said. "Being a TEDx speaker is a really big honor in and of itself, but to be able to actually address the Harker community was really important to me because I wanted to have an impact on the place that I've been at for 13 years."
Upper school speech and debate teacher Scott Odekirk commends Arissa for her boldness and ability to know what issues are important to her. Having worked with her to refine her TEDx speech, Odekirk commends Arissa's ability to question her surroundings and probe current systems for their failures.
"She's funny, she's witty, she's bold, she has courage, she has really good knowledge of herself," Odekirk said. "She knows who she is and who she isn't, which is pretty rare. She's always looking for the failures of the current system and who it leaves behind, whether that's the biomedical industry, or government politics. She's motivated to think about the perspective of those most vulnerable in our systems."
In the future, Arissa hopes to continue working in public health and women's rights, in particular. She hopes to become an obstetrician or gynecologist to utilize her STEM background to help women with their reproductive health.
"I really care about women's health rights, and I have always been really interested in the circle of life," Arissa said. "It's really cool that you can help a woman go through her pregnancy. At the same time, being an obstetrician or gynecologist is also providing women the resources they need to find an abortion or find methods of birth control."
About the Contributors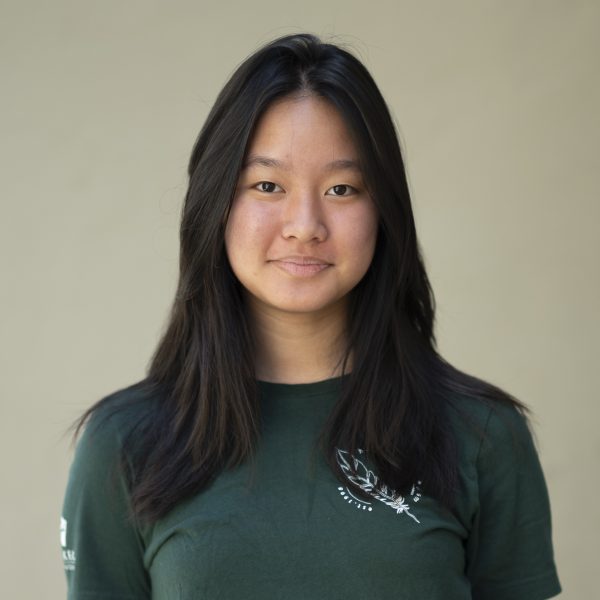 Michelle Wei, Humans of Harker Co-Managing Editor
Michelle Wei (12) is a co-managing editor for Humans of Harker, and this is her fourth year on staff. Through her writing, she hopes to explore topics...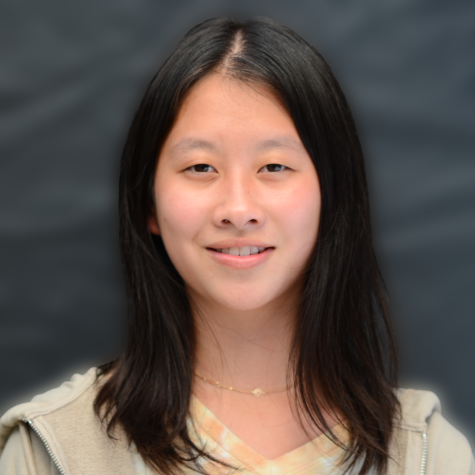 Sally Zhu, Aquila Co-Editor-in-Chief
Sally Zhu (12) is the co-editor-in-chief of Harker Aquila, and this is her fourth year on staff. This year, Sally wishes to interview more people around...