Humans of Harker: Creating his own world
Carter Chadwick finds identity through animation
As he opens up the animations on his phone, Carter Chadwick ('22) begins to project a screenshot of one of his animation works. Standing in front of the projection, he begins to point to different parts of the screen and explain the animation: how it was created, how many hours it took to create, the difficulty and why he wanted to learn to animate in the first place. 
"I tried After Effects and was like, oh this is fun. I just messed around in the app, and then I wanted to put something in 3D and put it into real footage," Carter said. "I wanted to learn how to composite, and I [didn't] know how to do something in 3D, so I searched up some free software. That's where it began."
After becoming the co-Sports Editor of the TALON Yearbook at the end of his sophomore year, Carter realized that he would need to download all Adobe products which led him to finding animation. 
"One of the first things I did was from a tutorial for how to do Spider Man," Carter said. "It was a good tutorial because it taught [me] a lot. It showed how many things you can do in the software, and that was part of the reason why it interested me."
Carter often shares his work with his friends, and Rohit Tallapragada ('22) — who has been close friends with him since sixth grade — was able to learn how Carter was able to find his interest in animation from his previous art and photography work.
"Animation was something that really interested him, the movement and everything," Rohit said. "It's been really cool to see how in such a relatively short time he's progressed and grown so much in this skill. He genuinely has a real future in animation with how hard he's working and how much he really loves doing it." 
Though he eventually found animation as a main path of interest, Carter first joined journalism in freshman year and started off taking a few photographs for his publication. As time went on, he established a more emotional connection with the photos and started to understand how to put narratives into photos.
"When I first started animation, there was passion straight off the gate," Carter said. "I immediately wanted to do a million different things in [animation], whereas with photography, it was more of a slow build over time."
After joining, Rohit noticed how over time Carter started to treat photography as more of a profession rather than a hobby, and his excitement for the topic became noticeable by his friends as well.
"He would talk about composition and framing and all these things that no one in our friend group had thought of before when taking pictures," Rohit said. "It was cool to see what aesthetics he preferred, how he would take pictures and what he thought of his own work." 
As Carter grew more comfortable with photography and animation throughout high school, he also became more confident as a person. Close friend Ishaan Parate ('22), who met him in sophomore year, noted this growth.
"He grew into himself in the sense that he became way more confident over time," Ishaan said. "He stayed the same in all the ways that mattered, but then grew as a person in ways that really helped out his friends and those he surrounded himself with."
This newfound confidence also inspired Carter to explore directive photography. Though he struggled with learning to make the first few projects, he slowly grasped the concepts over controlling the photograph. While learning the difference between that and journalistic photography, he started to enjoy the creativity in directing photos.
"In journalism you have to be there in the right moment, when things happen, and you can't act like you're completely not a part of [the action]. Whereas in directive photography, you have the option to control your subject, control what they're wearing, how their hair is and every minute detail," Carter said. "I felt that it gave me more control over what I was trying to present to the viewer."
About the Contributor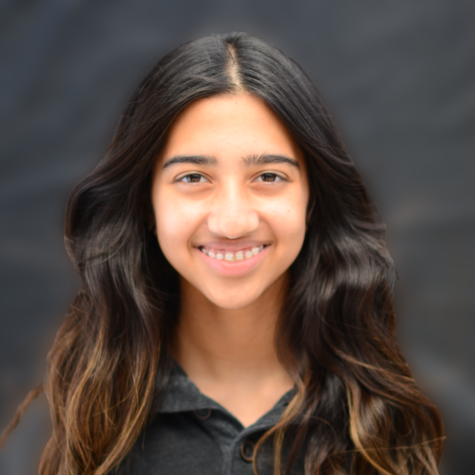 Lakshmi Mulgund, TALON Co-Editor-in-Chief
Lakshmi Mulgund (12) is the co-editor-in-chief of the TALON Yearbook, and this is her fourth year on staff.  Lakshmi hopes to collaborate with new reporters...