Varsity boys volleyball team earns major win against Cupertino in three sets
The varsity boys volleyball team defeated Cupertino High School in three straight sets 25-23, 25-17, 25-18 at home on March 29.
Harker started off the set with the serve, garnering an early 3-0 advantage over Cupertino. Harker continued leading by a couple points due to a series of kills and the Pioneers' string of serving and hitting errors. After kills from Kyle Johnson (11) and Captain Zachary Blue (11), backed by tough float serves from Aaron Guo (10), the Eagles strengthened their lead, causing Cupertino to call a timeout at 17-11. The Pioneers made a late push, bringing the score to 20-18, but Harker's solid defense sustained them until 24-19. At 24-22, the Eagles called a timeout to regroup, and a kill from Aaron finished the set 25-23.
"They did a good job putting the ball away and passing, hitting, everything," Assistant Coach Artem Kosikov said. "They all just came together as a team. They were just playing not as individuals, but they were playing together."
The game stayed back and forth up until 5-4 in the second set, the Eagles and the Pioneers fighting point for point. With a string of two blocks and three kills, Harker began dominating the set, forcing a Cupertino timeout at 10-4. For the remainder of the set, the Eagles retained the lead, with two notable right side kills from Edis Mesic (11) and Spencer Mak (11). Cupertino called a timeout at 22-14 after a serving run from Captain Tyler Beede (12). Harker closed out the set 25-17 on two hitting errors from the Pioneers and a tip kill from Edis.
"In general, we've been able to form together as a team recently, and this is the first game that really showed it, because [Cupertino is] a really good team, and we were able to beat them," Tyler said.
In the beginning of the third set, Cupertino fought back, racking up kills, while Harker started to make more hitting errors. After trailing 7-8, Harker found their footing again and regained momentum, but the Pioneers kept the score even with strong defense and offense. However, Harker pulled forward at the end of the set with a bounce from Zachary at 18-16. Cupertino called a timeout at 20-16 after a missed hit, and Harker ended the match 25-18 with two kills and a block.
"I think everyone really stepped up today," Aaron said. "I hope we keep stepping up in our positions. Even the serving sub coming in — our serving subs did their job today and that was really great."
The varsity boys volleyball team currently holds an overall record of 11-8.
About the Contributor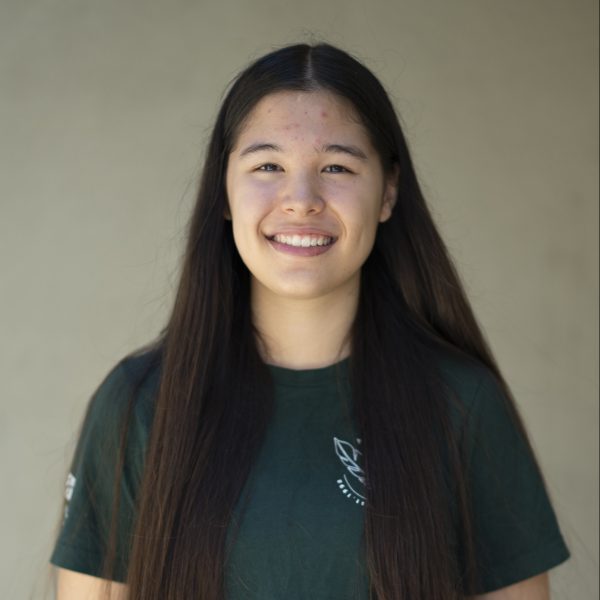 Margaret Cartee, Aquila Co-Managing Editor
Margaret Cartee 12) is a co-managing editor for Harker Aquila, and this is her fourth year on staff. This year, Margaret wants to do more illustrations...