Niger coup ousts president, neighboring countries threaten retaliation
Nigerien military junta National Council for the Safeguard of the Homeland declared that they detained and deposed President Mohamed Bazoum on July 26. Col. Major Amadou Abdramane announced on national television that Bazoum had mishandled security and governed poorly.
Following the coup, pro-Bazoum protests sprung up in the capital city of Niamey. The political and economic union Economic Community of Western African States (ECOWAS) gave the junta an ultimatum to return Bazoum to power or face military action, which the junta let expire on Aug. 6. The junta has threatened to kill Bazoum if ECOWAS nations intervene militarily.
The coup in Niger is the latest in a chain of uprisings in other sub-Saharan countries like Guinea, Mali and Burkina Faso. Niger plays a crucial role in supporting Western countries' security operations within the region, and the European Union (EU) partnered with Niger to counter terrorism in December 2022.
Ecuador presidential candidate shot dead a week before election
Ecuadorian presidential candidate Fernando Villavicencio was fatally shot as he left a campaign rally in the capital city Quito on Aug. 9.
Following the assassination, President Guillermo Lasso declared a state of emergency. Police arrested six Colombian nationals in different areas of Quito who were possibly tied to the assassination. An additional suspect died after sustaining wounds in a gunfight on the day of the assassination. Despite the turmoil, Lasso resolved to continue elections to ensure a fair transfer of power. 
"Given the loss of a democrat and a fighter, the elections are not suspended. On the contrary, they have to be held, and democracy has to be strengthened," Lasso said on Aug. 10.
Villavicencio was a journalist before becoming a politician who targeted organized crime groups and drug cartels. He later served as a member of the National Assembly. Villavicencio received several death threats before his final speech, but he still gave a speech where he promised to lock up the "thieves."
Poland sends troops to Belarusian border, tensions flare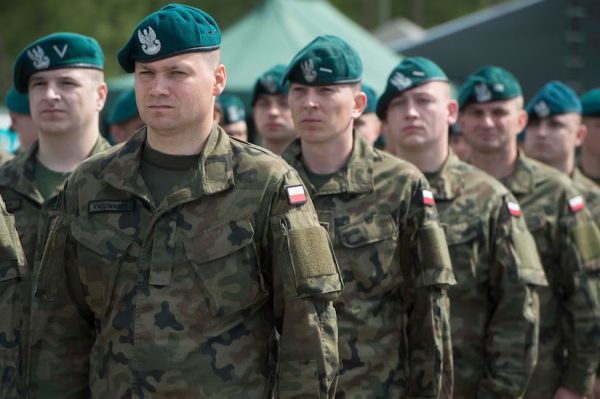 Poland deployed 10,000 troops to its border with Belarus on Aug. 10 amid heightened tensions. 
In the past, waves of migrants fleeing the Middle East have crossed the border and strained Polish resources, and Polish officials blame Russia and Belarus for orchestrating the migration, calling it "hybrid warfare."
"If we had real border guards on the other side and not a smuggling service, these crossings would not exist at all," Deputy Interior Minister Maciej Wasik said in an interview with state media.
In late June, the mercenary Wagner Group turned on Russia, and they later agreed in a treaty to temporarily relocate to Belarus. This led Polish officials to worry about Wagner's presence in Belarus and the possibility that they might attack. On Aug. 1, Poland's government reported that Belarusian helicopters had encroached on Polish airspace, further fueling tensions. Belarusian military exercises performed near the border on Aug. 7 increased fears of a possible invasion. 
American nurse safely released from Haitian kidnappers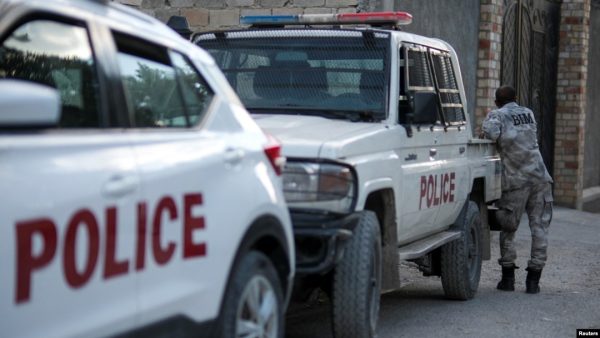 American nurse Alix Dorsainvil and her daughter were released unharmed from their Haitian kidnappers on Aug 8. 
Dorsainvil and her daughter were kidnapped on July 27. On the same day, the United States State Department advised American citizens and nonessential government officials to leave Haiti immediately. Haitian gangs are known for using violence against or raping the people they abduct and often demand large ransoms for their release, so Dorsainvil's safe retrieval alleviated many people's fears. 
"Alix is a remarkably resilient woman whose walk with God guides her deep love for her family and her passionate commitment to the Haitian people," El Roi Haiti, a Christian group seeking to build strong communities in Haiti, said.
According to a United Nations report, more than 1,600 people were killed, injured or kidnapped in the first three months of 2023. Currently, Haiti is still designated as a "do not travel" country.
Pawssible Human: a sun bear's moment in the sun
A zoo in Hangzhou, China denied allegations in July that one of its sun bears was a human in a bear costume. 
In a video posted online, Angela, the sun bear, stood up and waved at onlookers, which aroused the netizens' suspicions. Additionally, some regarded folds on Angela's hind fur as suspicious. In response to accusations, the zoo released a statement defending Angela's identity as a bear.
"Some people think I stand like a person," zoo officials said on behalf of Angela. "It seems you don't understand me well."
Sun bears are the smallest species of bears in weight and height, but they can stand on their hind legs to reach great heights, which can scare off predators. According to Dr. Ashleigh Marshall from the Chester Zoo in the United Kingdom, the additional fur on her back is also an evolutionary feature designed to ward off predators.