Global Headlines (Issue 3)
COP26 concludes discussions on future climate action for this year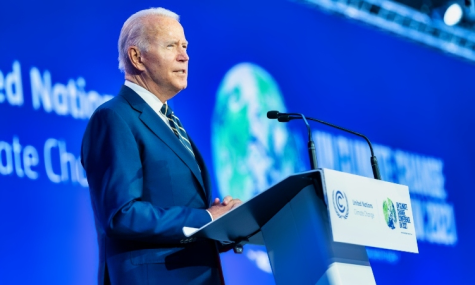 Climate negotiations at the UN Conference (COP26) in Glasgow, Scotland, concluded on Nov. 13 as world leaders finalized their future plans to rectify the climate crisis. The focus points of the conference included reducing methane emissions, slowing down deforestation, funding more research into green technologies and lowering the use of coal, according to Associated Press (AP). Specifically, leaders hope to keep the temperature under 1.5 degrees, after the promise from the Paris Agreement which established that number. For this year in particular, the wealthier nations at the conference worked to reconcile with the poorer countries by committing to keep their promise which was supposed to be fulfilled in 2020 — mobilizing $100 billion per year to help low income countries deal with the effects of climate change. Now they estimate that they can reach that goal in 2023. 99 institutions, including the U.S. Department of Energy and the World Health Organization (WHO), pledged at the summit to help launch the Adaptation Research Alliance (ARA) to increase investments in climate action. In a speech outside COP26, climate activist Greta Thunberg announced that she doubts the efficacy of COP26. 
"The COP has turned into a PR event where leaders are giving beautiful speeches and announcing fancy commitments and targets while behind the curtains, the governments of the global North countries are still refusing to take any drastic climate action," Thunberg said.
Yearlong civil war in Ethiopia continues as the government calls a state of emergency
This month marks one year of civil war in Ethiopia between the Tigray People's Liberation Front and the Ethiopian government, which called a state of emergency on Nov. 2. Currently, Tigray forces threaten to claim Addis Ababa, Ethiopia's capital city, according to AP News. Ethiopian Prime Minister and Noble Peace Prize Winner Abiy Ahmed is not willing to negotiate with Tigray forces for peace talks and has instead taken to Facebook to rally support. According to AP News, the statement by Abiy, which Facebook deleted on account of inciting violence, said, "[t]he obligation to die for Ethiopia belongs to all of us." Tigray is suffering under the Ethiopian government's blockade and has not been able to receive any humanitarian aid since Oct. 18. Under emergency authorizations, Ethiopian officials are searching Tigrayan houses for evidence to prove affiliation with the civil war and detaining suspects.
Japanese Prime Minister reelected, pledges to help relieve the COVID-19 crisis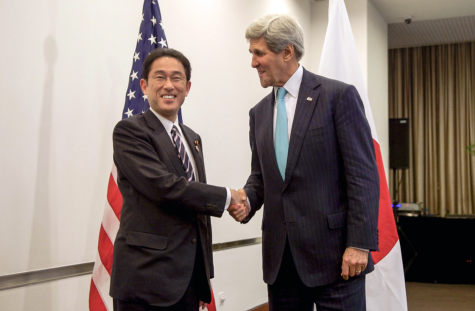 Japanese Prime Minister Fumio Kishida was reelected by the Parliament on Nov. 10 after taking office about a month ago on Oct. 4. Kishida became Prime Minister at an unusual time this year because he replaced Yoshihide Suga only a year after Suga took office. In his press conference, Kishida echoed his statement from early October, once again placing importance on COVID-19, specifically on increasing hospital capacities and offering booster shots starting next month. Kishida also noted that he would assemble a trillion-yen package for economic relief and emergency support. At COP26, Kishida spoke about Japan's actions to address climate change and promised Japan's diligence in taking action against climate change. Additionally, he continued on to discuss measures that Japan would take to contribute, including funding more green research and increasing sources of renewable energy.
Europe becomes 'epicentre of the pandemic' as new cases rapidly increase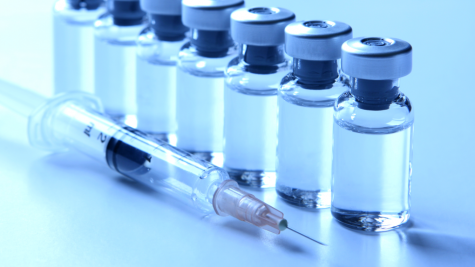 Dr. Hans Kluge, the WHO Regional Director for Europe, announced in a speech on Nov. 4 about COVID-19 that Europe has had an over 55% increase in COVID-19 cases. In the last week of October, Europe had about 1.8 million new cases out of a population of about 900 million, according to Dr. Kluge's speech. As of Tuesday, 54.5% of people in Europe and central Asia have been fully vaccinated, but two countries, Armenia and Kyrgyzstan, have a complete vaccination rate of less than 20%, at 10.9% and 12.4% respectively.
"Europe is back at the epicentre of the pandemic," Dr. Kluge said in the statement.
Vaccinations in Europe have proved effective, according to Dr. Kluge. Although there are record numbers of new cases per day, the number of new deaths has not exceeded the peak amount and has stayed at around half of peak levels, according to the WHO. Kluge concluded the conference by warning people to "stay cautious" and "stay ahead of the virus."