Dancers rehearse for annual production
Upper School dancers are rehearsing for the annual dance production themed Peace, Love, Dance.
The Upper School dance instructors Karl Kuehn and Amalia De La Rosa have been working to put together the show.
Participating in 21 different routines, all 119 members of the dance production started the choreography and rehearsal process during September of last year.
"If we look overall to where we started and where everybody is now, I think for a lot of people it's really starting to click," De La Rosa said.
Though there have been no major changes since last year, this year's show has more dancers involved.
"Our goal is to continue the growth of the dance program here at the Upper School," Kuehn said. "I think it's going to be a really fun and enjoyable performance for dancers and audience members alike."
Varsity Dance Troupe members Noel Banerjee (11), Darby Millard (11), Erika Olsen (11), and Jacqui Villarreal (11) are this year's student choreographers selected by De La Rosa last Spring, after they applied to be a part of her choreography class.
Noel decided to become a student choreographer because she wanted to try something new and different.
"I now wanted to see what it was like being on the other end and teaching and creating a piece for others, rather than learning for myself," she said. "This process has been so crazy, yet such a great experience, because it made me appreciate all the dedication and time my instructors have to put into their routines."
Darby hopes to showcase her dancers to the best of their abilities and have them capture the essence of her piece. Since the choreography process has been a learning experience for her, certain aspects of it have been difficult for her.
"I think the most difficult part for me has been formations," she said. "I thought this would be the least of my problems, but I am still struggling with them right now."
Aside from the challenges faced in this experience, all the choreographers have enjoyed the opportunity to be a choreographer.
"My favorite part about being a student choreographer is probably getting the opportunity to create a piece that is my own and also work with the dancers," Erika said. "My dancers especially were really amazing and always came to class, and they were such a great group to work with."
JV Dance Troupe member, freshman Tamlyn Doll, is in the dance production for the first time this year. She was placed in appropriate-level routines after an audition workshop on Sept. 14.
"We always help each other try to remember the steps. Since we have a week between rehearsals, it's easy to forget the steps," Tamlyn said. "Sometimes, we try to get together during breaks to run through the routine so that we don't forget anything before the next rehearsal."
While the freshmen are just beginning their journey with the Upper School dance show, seniors Anna Kendall and Stephan Pellissier bid goodbye to the Upper School dance program.
"It was good to look back and see how you've stretched and grown through all these different styles," Anna said.
Stephan also looks back at the memories from his experiences and "wish[es] it lasted longer."
"I'm going to miss the entire process, like meeting the choreographer. The dance I'm in this year is my first dance with this particular choreographer, and she's honestly amazing," he said. "I wish I could work more with all the people in the dance."
The dance production will take place on Friday, Jan. 31 at 7:30 p.m. and Saturday, Feb. 1 at both 2 p.m. and 7:30 p.m. in the Blackford theatre. Tickets are on sale for eight dollars for students, 15 for adults, and 25 for reserved seats.
This piece was originally published in the pages of the Winged Post on Jan. 27, 2014.
About the Contributors
Shannon Su, Harker Aquila Managing Editor & Executive News Director
Shannon Su is the Managing Editor and Executive News Director of Harker Aquila. She joined the program as a reporter her freshman year and has held many...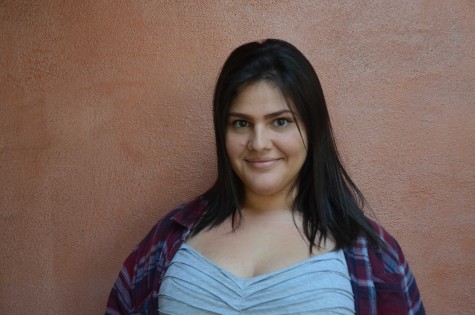 Melina Nakos, Reporter
Melina Nakos (12) is a reporter for The Winged Post. This is her third year as a part of the journalism program. She loves to spend time with the rest...