Humans of Harker: Details in design
Ray Ka delves into the individuality of art
In a life dominated by social media, small details can blend into an endless chain of images. Ray Ka (12) relishes the nuances of her designs, which she posts on Instagram, reflecting on the process of creating a poster for the song "Where'd All the Time Go?" by Dr. Dog. As a senior, Ray focused on emphasizing the concept of fleeting time and evoking nostalgia through her design, from the two silhouettes hugging each other as they fade into the distance to the rough texture of the sepia image.
"I use this paper texture and an old, wrinkly texture to portray the fact that everything has its end, and even though it has its end, it doesn't mean it's lost forever," Ray said. "It means that your memory will be forever."
Ray enjoys finding such elements and adding them to her pieces, enriching her design with complex details while keeping the visual layout seemingly simple and clean. She applies her eye for design through her Instagram account and her role as the co-editor-in-chief of Harker's Eclectic Literature and Media Magazine (HELM).
"My favorite part about designing is how complicated it is," Ray said. "I love how at the end, you see something and it looks really simple, but when you really think about it, behind that image is a process that was super complicated and intricate, and the artists had to take into so many details to make the perfect piece."
Although her pieces do contain details upon details, Ray describes the process of brainstorming as spontaneous. She sketches down ideas right when they come to her or hopes that she remembers them long enough to reach pen and paper.
"I usually have the idea, and then I have all the materials around me," Ray said. "I'm listening to music, and I get into that headspace of focus. I don't think a lot about what I'm doing. I let my mind and my heart guide me."
Upper school Japanese teacher Yumiko Aridomi admires Ray's heart and her empathetic nature from observing her growth in advisory throughout high school.
"She's so sweet, and she can feel, sense the fears and feelings [of others] well," Aridomi said. "When someone wants quiet time, she's still caring, but she may leave them alone and give them some privacy. When a little talking makes them feel better, if she feels that way, she may start talking with them. She has very strong empathy skills."
Even before high school, Ray's understanding and insight stood out to close friend Alysa Suleiman (12), who appreciates Ray's considerate nature and sense of herself.
"[Ray] was always very shy, but that doesn't necessarily mean she didn't have things that she wanted to say," Alysa said. "She's very respectful, but she was also very artistic and very creative in her own way."
Since Ray grew up in the Bay Area, it was difficult to find her footing at Harker because she wasn't interested in STEM-centered topics as many of her peers were. Rather than pressuring her to pursue STEM, this environment instead propelled her to focus on honing her designing skills.
"In freshman and sophomore year, I genuinely thought that I wasn't good in one area," Ray said. "I wasn't really good at anything. So everyone else was really good at coding or physics and doing math problems in class … so one thing I've accomplished is finding my passion in life, and that feels really good to know what I love doing and what I want to do in the future."
Ray distinguishes herself as a creative individual by not only focusing on art, but also designing in a unique, vintage style. Through seemingly insignificant choices like font typography or composition, her design work dons a distinctive identity.
"I'm hopefully deviating from the norm," Ray said. "I don't try to go on with the current trends of, for example, design, having a really minimalist style or branching out and going with something more vintage or even more futuristic."
Alina Yuan (12), friend and co-editor-in-chief of HELM with Ray, attributes her genuine, authentic personality to her unique art style.
"Her personality is colorful," Alina said. "She's very unique and has a lot of different aspects to her, and that manifests itself in her art because every time she makes something, it's always something new and [something] you've never seen before, and she never stops running out of ideas."
Ray's stream of ideas stems from her thoughts, which she visualizes with her sculpture and design work. Art is a refreshing moment of serenity for Ray, a way to channel her creativity and focus on what's important to her.
"[Art is] a really good way to let out all your emotions," Ray said. "For someone like me, who is not very good at communicating their emotions very well, art is a really good place to dump all your feelings into if you don't like saying it by word of mouth. You can do anything with art. There's honestly no right or wrong way to do art, so whatever you want to do, you can do."
About the Contributors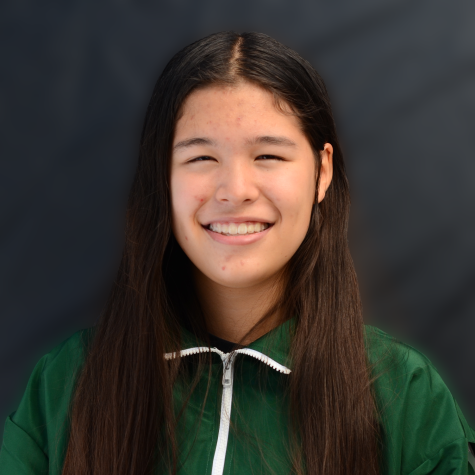 Margaret Cartee, Reporter
Margaret Cartee (10) is a reporter for Harker Aquila, and this is her second year on staff. This year, she hopes to write a variety of different types...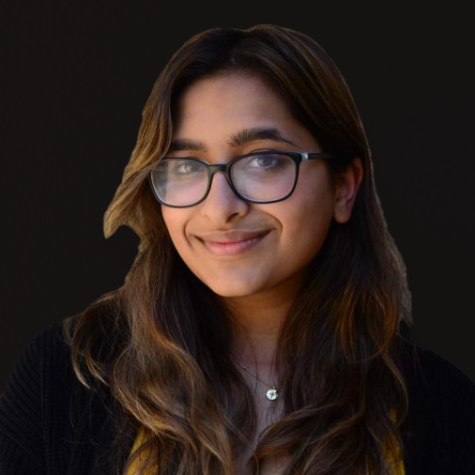 Esha Gohil, HoH Co-Editor-in-Chief and Aquila Photo Editor
Esha Gohil (12) is the co-editor-in-chief of Humans of Harker and the photo editor of Harker Aquila. This is her fourth year on staff, and this year she...