Weekly Previews: Sept. 20-26
Water Polo
The varsity girls, junior varsity boys and varsity boys water polo teams will all play Los Gatos at home tomorrow. The junior varsity boys will kick off the action with their match at 4:30 p.m., and the varsity boys and girls teams will follow, playing at 5:30 p.m. and 6:45 p.m, respectively. On Thursday, the three teams will travel to Palo Alto, and the girls will play first at 4:30 p.m. The junior varsity boys will play at 5:45 p.m., and the varsity boys will wrap up this week's slate of water polo games with their match at 6:45 p.m.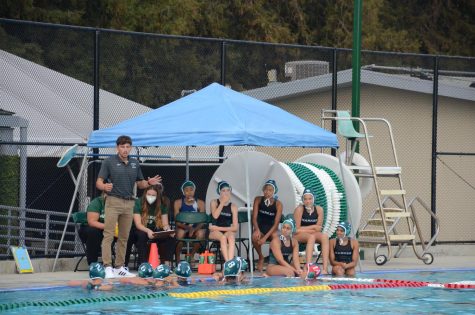 Football
The varsity football team, which currently has a record of 1-2, will face off against Crystal Springs at home in an 8 Man Game (8 vs. 8, as opposed to the traditional 11 vs. 11) this Thursday at 6:00 p.m.
Girls Tennis
The undefeated varsity girls tennis team will face Crystal Springs Uplands in an away game tomorrow at 4:00 p.m. On Friday, the team will head down to San Diego to participate in the two-day long San Diego National Invitational Tournament hosted at Torrey Pines High School.
Girls Volleyball
The freshman, junior varsity and varsity girls volleyball teams will play Notre Dame-Belmont at home tomorrow and Menlo in an away game this Friday. On both days, the freshman match will be at 4:00 p.m., followed by the junior varsity match at 5:00 p.m. and the varsity match at 6:00 p.m.
Cross Country
The cross country team will participate in their second meet of the season this Saturday at 9:00 a.m. – the Ram Invitational hosted at Westmoor High School.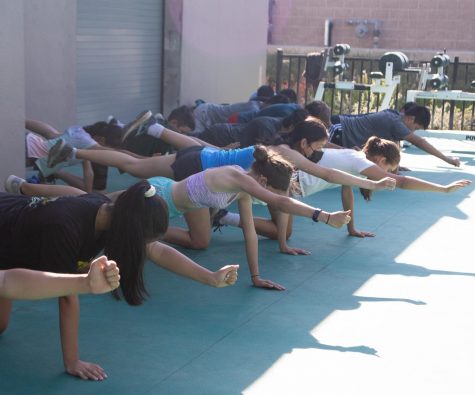 Girls Golf
The varsity girls golf team has no matches scheduled for this week.