by Kushal Shah and Saloni Shah

December 8, 2018

Filed under Boys Basketball, Boys Soccer, Boys Water Polo, Cross Country, Fall Sports, Football, Girls Basketball, Girls Golf, Girls Soccer, Girls Tennis, Girls Volleyball, Girls Water Polo, Golf, Sports, Uncategorized, Volleyball, Winged Post, Winter Sports
The fall season of sports ended and was marked by historic results for both girls volleyball and girls golf. Girls golf won the WBAL championship by an unprecedented 44 strokes and was just the seventh team in Harker history to qualify for NorCals, the last time being 12 years ago in 2006. Sophomo...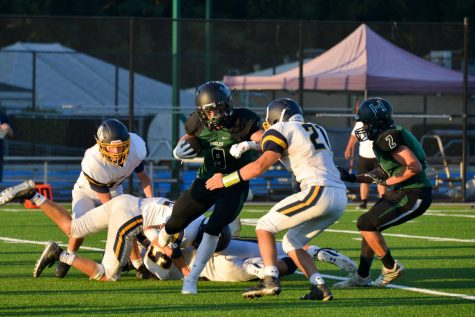 by Anika Rajamani and Aditya Singhvi

August 31, 2018

Filed under Sports, Winged Post
Girls Volleyball Girls volleyball has finished tryouts and is into the season now, with 16 people on the varsity team. Due to a large turnout for tryouts, the coaches decided to create an intramural team, so this year there will be four teams, with freshman, JV, and varsity participating in g am...