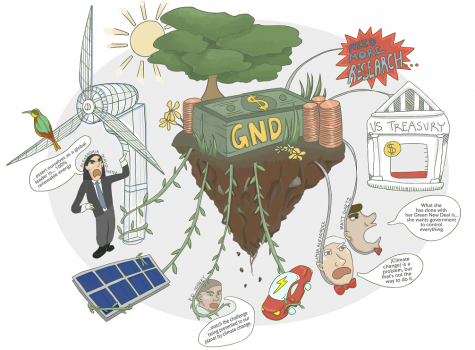 by Arya Maheshwari, Varsha Rammohan, Lucy Ge, and Michael Eng

April 27, 2019
The icecaps are melting. Wildfires and polar vortices are breaking out. The ocean is acidifying. Category 5 hurricanes are ripping through the U.S. seemingly every year. In the face of looming disaster, the Green New Deal (GND) attempts to address the increasingly detrimental effects of climate change. ...
by Eric Fang and Anna Vazhaeparambil

February 26, 2019
How can we replace plastics in our schools with compostable material? How can we reduce idle energy? What are some activities that may get students more interested in the environment? Attendees of the Students for Green High Schools Conference on Jan. 26 brainstormed solutions to these questions in small...