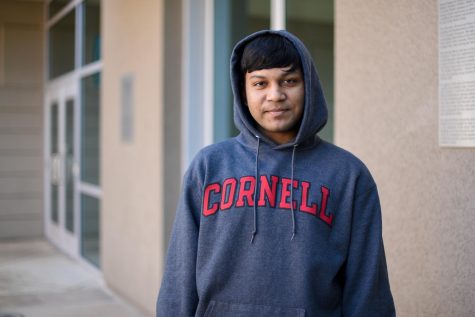 by Eric Fang, News Editor

February 8, 2019

Filed under Class of 2019, Humans of Harker, Online Exclusive
He leans forward in his seat, eyes focused on the glistening white chess pieces sitting before him. Now, perfectly still, his eyes dart to and from chess pieces, up and down the board, analysing every possible move. Then, his left arm re-emerges from beneath the table and with one brisk movement, moves...
Wednesday, April 10

Varsity Boys Volleyball

Harker 3 - Mountain View 0

Tuesday, April 9

Varsity Girls Lacrosse

Harker 14 - Mercy Burlingame 5

Tuesday, April 9

Varsity Softball

Harker 13 - Notre Dame SJ 5

Tuesday, April 9

Varsity Baseball

Harker 9 - South San Francisco 11

Monday, April 8

Varsity Boys Golf

Harker 199 - Sacred Heart Prep 215
Loading ...