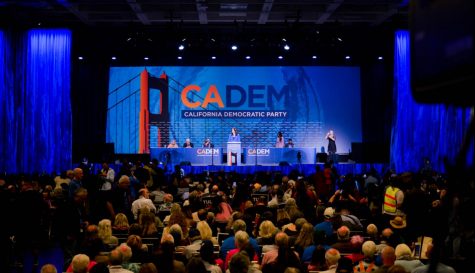 by Eric Fang, Kathy Fang, Arushi Saxena, and Anna Vazhaeparambil

June 1, 2019
More than a dozen Democratic presidential hopefuls travelled to San Francisco this week to attend the California Democrats' State Convention at the Moscone Center. 11 of those candidates addressed an audience of more than 3,000 at the morning and afternoon general sessions, presenting highlights of...
by Kathy Fang, Managing Editor

January 21, 2019
As comedian Mona Shaikh ascended the dias and took hold of the microphone before a crowd of marchers and protest signs gathered in San Francisco's Civic Center, a surge of cheers and shouts rang across the plaza. "This guy being the President, it's like there's a horse loose in a hospital,"...