Harker's Student Mock Election boasts 48.9 percent voter turnout
392 upper school students voted in Harker's Student Mock Election held in history and social science teacher Carol Green's room on Monday.
With California Midterms occurring in less than a month on Nov. 8, the mock election serves as a practice round for students who will be eligible to vote and a reminder of civic engagement's importance for the community.
"When voting becomes something that we build into our schedules as a responsibility of being a community member, we're more likely to turn out to elections," Green said. "One of our primary goals in AP Government and Civics is to help students practice so that once they are 18, they feel comfortable and confident in what they're doing."
Before entering Green's room, participants browsed pamphlets for information about the seven propositions that Californians will vote on in the Nov. 8 Midterm Election. Once they were ready to cast their votes, they received their ballots from students manning the registration desk and privately marked decisions for governor, U.S. senator and the propositions.
"I thought the election was really professionally executed in terms of maintaining ballot secrecy and stuff like that," voter Arjun Moogimane (11) said. "Even though it was a mock election, they still made the effort to divide voting booths and keep ballots separated."
A special field on the Harker ballots allowed students to also select the Civics class or one of the AP U.S. Government classes as their motivating factor for voting. Representatives from these classes announced the mock election at a school meeting last week and facilitated the voting process on the day of the event. Civics student Valerie Li (10) noted how the class has explored topics relating to voting and elections in recent weeks.
"Because of the upcoming election, we've done case studies of different voting systems, such as the Australian ballot system, in [Civics]," Valerie said. "We've also looked at issues in the local community."
Green released Harker's precinct results on Monday night, revealing that 88.28 percent of voters supported Gavin Newsom for governor and 87 percent supported Alex Padilla for U.S. Senator. Of the seven propositions on the ballot, over 50 percent of students favored Propositions 1, 28, 29, 30 and 31. Proposition 1 would introduce a constitutional right to abortion, while Proposition 28 would guarantee funding for the arts in public schools, and Proposition 29 would demand kidney dialysis clinics to have at least one physician with over six months of experience. Proposition 30 would increase taxes on high earners to support climate change programs, and Proposition 31 would defend the current ban on flavored tobacco products. Lastly, Green's fifth period AP U.S. Government class emerged as the greatest motivating factor for voter turnout.
Because Harker has connected with the California Secretary of State's office within the last two election cycles, the votes from Harker's precinct also contributed to the overall results of the California Student Mock Election. Green noted how the 48.9 percent turnout at Harker surpassed those of 18 to 24 year old voters in the 2018 midterm elections from California and the Silicon Valley, which were 27.5 percent and 36 percent respectively.
"The fact that we have so many Harker students turning out in an election where their votes aren't going to elect people [makes me think], 'Just imagine what these students are going to be able to do when they're adults,'" Green said.
Students who turn 18 by Nov. 8 will be eligible to vote in the 2022 Midterms, while students 16 and older can pre-register to vote online.
About the Contributor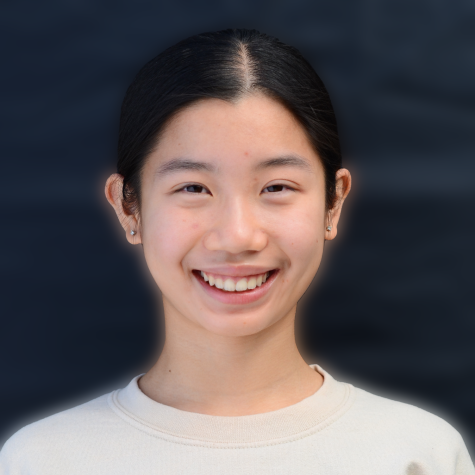 Ella Yee, Co-News Editor
Ella Yee (11) is the co-news editor for Harker Aquila and the Winged Post, and this is her third year on staff. This year, Ella hopes to meet new people...