Helping hands uplift our athletic department
Upper school staff members Lauren Brown and Wes Howard support athletes in their training and recovery
After school, students arrive in the weight room as Lauren Brown, upper school Strength and Conditioning Coach, hands each one of them their personal record of monthly progression through her detailed workout plan. Brown leads afterschool fitness classes offered to all students for physical education credits and also trains various sports teams during independent sessions.
Meanwhile, the training room on the second floor of the Athletic Center bustles with energy. In-season athletes of all grade levels fill the green lounge chairs and chat with each other as upper school Head Athletic Trainer Wes Howard checks in with each of them. The room is equipped with various training supplies, such as a hydrotherapy unit, and Howard uses them on a case-by-case basis to support the student athletes.
Brown first encountered sports training when she participated in physical therapy and fitness as a high school athlete. When she went on to play lacrosse in college, Brown met her strength coach, whom she admired for the support they provided for athletes. Brown decided to pursue a similar career path and proceeded to earn her Master of Science (MS) degree in strength and conditioning. She worked with college-level sports programs at Nicholls State University, Saint Anselm College and most recently Dartmouth College. 
Brown joined Harker this year as her first time working with high school athletes, hoping to prepare them for the transition to collegiate athletics. Drawing upon her previous background in collegiate environments, she carefully plans workout sessions for athletes focusing on specific sports and constructs specialized training programs.
"A lot of kids want to streamline their training to whatever their sport may be, so there is an extra level of competitiveness where strength and conditioning can aid those kids to get better to go to the next level in college," Brown said. "I set up the weight room in a way that would mimic what kids would see in a college setting. There is a schedule, there is a purpose to every type of training that we do."
Varsity basketball player Om Tandon (11) reflects on the team's work with Brown during workout sessions for the past few months in preparation for the upcoming winter season. Om enjoys her training plans, which have helped them improve their strength and conditioning, particularly oriented for basketball.
"Coach Brown allows us to have fun while lifting," Om said. "She knows that we're a team, and we love hanging out with each other. But she also makes sure that we get our work done, and she lets us have fun while doing it."
In addition to Brown's workout sessions, athletes have access to training resources with Howard. After breaking his leg as a young athlete, Howard decided to pursue sports training. Since then, Howard has held various positions with sports teams, and notably, worked with the San Jose Sharks hockey team for about two decades. After joining the upper school community at the beginning of this year, Howard first started aiding the students playing fall sports. He supports athletes by helping them work through injuries and providing various treatments personalized to each student, and he celebrates the diversity of sports available at the school.
"I've been in professional sports for 30 years, but for me, the biggest difference from my previous jobs is the diversity of sports, as well as the diversity of the kids," Howard said.
AJ Hacigumus (9), who plays on the frosh and sophomore girls volleyball team, visited Howard at the beginning of the school year when she suffered an ankle injury. She appreciated the advice he gave her about how to recover from the injury.
"I think it's really helpful that they have the athletic trainers to help," AJ said. "A lot of my teammates have also been injured, and being able to go [see the trainers] has helped them a lot."
Howard has noticed that one significant challenge arises from the limited time availability of the athletes, due to classes and other afterschool commitments.
"One challenge here is that you never really feel like you get to do a full treatment, just because of time restrictions," Howard said. "But you can still put them into a comfortable spot so that they can at least do practice and then follow up with them. The coaches are also very understanding, and they get that I'm the person in between them and the athlete that will help them determine if [the student] can play or not, or practice or not."
Howard hopes that he can support athletes as much as possible and provide them with resources to stay healthy.
"My job here is to make sure that the students can play the sport that they love as much as they can," Howard said. "It's my job to make sure they can play as many games as possible and be successful and not be in pain."
Similar to Howard, Brown hopes to help athletes grow more confident. Additionally, she loves watching the students improve as they continue to practice and train.
"My favorite part of working with student athletes would be seeing their successes here and also on the field and [having them realize], 'I was never able to do this in a game before, but I feel so much more comfortable now,'" Brown said.
About the Contributors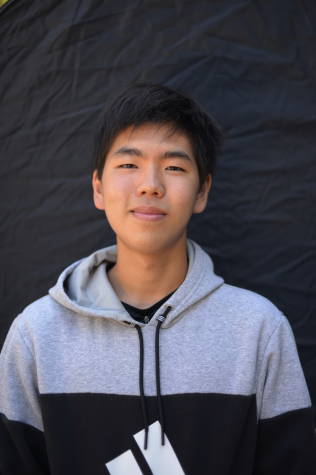 Kevin Zhang, Assistant Sports Editor
Kevin Zhang (11) is an assistant sports editor for Harker Aquila and the Winged Post, and this is his second year on staff. This year, Kevin plans to explore...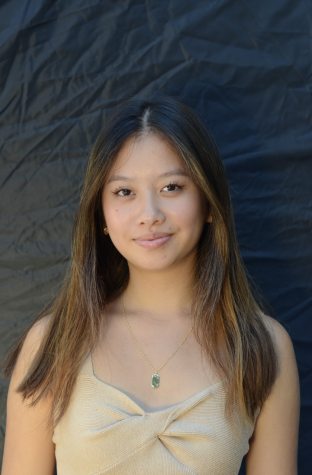 Sabrina Zhu, Winged Post Co-Editor-in-Chief
Sabrina Zhu (12) is the co-editor-in-chief of the Winged Post, and this is her fourth year on staff. Sabrina hopes to capture more campus life through...