Humans of Harker: Picture (im)perfect
Nageena Singh finds herself through self-expression
As the setting sun shines down on the tables in front of Shah hall, Nageena Singh (12) pulls out her bullet journal and opens to a double-page spread dazzled with jewels and collaged with layers of papers. She flips through each hand-designed spread, explaining the different themes and her inspiration to start bullet journaling in the first place.
"Finding a medium that combines both drawing … and then creating that into a planner [is] very perfect for me because I love to plan and be organized, but then also it's my own," Nageena said. "I made it and so the flaws are mine."
As someone with many interests and various hobbies, Nageena spends her time doing it all: swimming, bullet journaling, photography, music, travel and more. Most importantly, she strives to find a creative outlet to express individuality.
"Being able to express yourself allows you to be your best self, and finding things that combine things you love to do, trying to further your passions as opposed to sticking to what you think you should do or what other people imply that you should do, it's important for the best growth so you can be your best person," Nageena said.
Close friend from kindergarten Kate Olsen (12) mentions Nageena's growth through her photography and how expression has become a more important part of Nageena's life.
"I've seen her grow most through the years through her artistic expression," Kate said. "That's something that she started picking up more through high school, and she's really gotten into that and now every weekend she's out taking photos and things like that."
To Nageena, photography isn't only used to capture a moment, but to also tell a story and create emotions for a viewer.
"I love photographs because I feel like everyone can bring their own backgrounds, and images are so universal," Nageena said. "I feel like everyone can understand an image."
Photography also provides another way Nageena can explore her love for traveling while on the look for her next backdrop or setting for her photos.
"I love going on adventures, and I think that's what inspires a lot of my images because I like to take a model or subject and manipulate that subject with the environment," Nageena said.
Having traveled with Nageena multiple times, close friend since kindergarten Esha Gohil (12) comments on how impressive it is to watch Nageena's artistic abilities grow throughout the years.
"She's always been very creative," Esha said. "She's always been an artist or photographer, and I remember even [before] she was very adamant on doing these really artistic and aesthetically pleasing things."
Not only is Nageena involved in all things self-expression, but she also channels that same determination into her fitness through swimming and lifting. Inspired by her family, Nageena restarted lifting during quarantine; however, as the gym closed, she started lifting at home and found a new way to push herself to be her best.
"It's a really cool way to see growth both mentally and physically because physically obviously if you're lifting your muscles are gonna grow," Nageena said. "Mentally, being able to push yourself and forcing yourself to do a harder set or do one more set [is] … a really good way to grow and honestly, this always puts me in a good mood."
All in all, as she grows individually, Nageena continually tries to find more ways to express herself through many different creative outlets.
"I find [all the] things that I really enjoy all connect into expression, and I think being bottled up is really problematic, and I don't think that ever will be well," Nageena said. "So being able to express yourself allows you to be your best self."
About the Contributors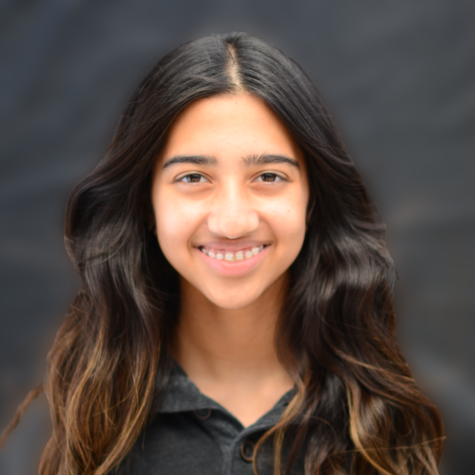 Lakshmi Mulgund, TALON Co-Editor-in-Chief
Lakshmi Mulgund (12) is the co-editor-in-chief of the TALON Yearbook, and this is her fourth year on staff.  Lakshmi hopes to collaborate with new reporters...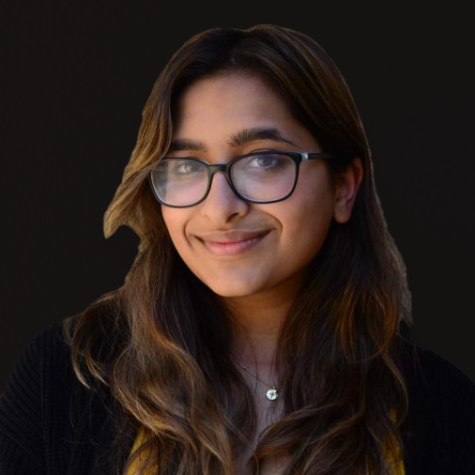 Esha Gohil, HoH Co-Editor-in-Chief and Aquila Photo Editor
Esha Gohil (12) is the co-editor-in-chief of Humans of Harker and the photo editor of Harker Aquila. This is her fourth year on staff, and this year she...