School meeting recap 2/18
Students and faculty were reunited after a weeklong break at today's school meeting, which encapsulated a review of upcoming events and analysis of affairs from the past two weeks.
Director of Harker CareerConnect Sarah Bean (11) opened the meeting with an announcement about upcoming activities held by CareerConnect. According to Sarah, the club "helps understand what you want to do with the rest of your life" by teaching students how to write resumes and create LinkedIn profiles with the supervision of mentors. More announcements on the status of the club to come.
At the DECA State Conference, Feb. 6 to 9, the Upper School placed fourth overall out of 70 participating schools and first for all schools under enrollment of 2,000 students.
English instructors Dr. Pauline Paskali and Mark Hufnagl announced the 2013 regional Scholastic Writing Award recipients, which included 21 awards out of the 54 submitted schoolwide. Six of the 21 students were honored with a Gold Key in the competition and will advance to the nationwide round. Results from nationals will be released March 17.
Physics educators Mark Brada and Miriam Allersma credited participants in the annual international United States Association for Young Physicists Tournament (USAYPT) held Feb. 1. The Upper School took first place in the contest.
In recognition of the Harker Medical Club week, members will host a fundraiser after school and during advisory this week. The club has also invited neonatologist Dr. Sivakumar from the Stanford School of Medicine to speak in the Nichols auditorium tomorrow at lunch.
Eagle Nation Report
Soccer:
Girls won 8-2 against Mercy-Burlingame last Tuesday. If the team wins today against Summit Preparatory, it will advance as the school's' first ever girls' soccer league champion.
Boys lost to Menlo but beat Crystal Springs, now ranking 10-5-2 overall. They will play Pinewood tomorrow and host ECP on Thursday, also Senior Day.
Basketball:
Boys won 60-36 against Priory but lost to Menlo last week. Senior Night will be held this Thursday, Feb. 20 against Pinewood.
Girls lost to Castilleja and Mercy-Burlingame but proved victorious over Alma Heights, ensuring their Cross Country Sectional (CCS) qualification.
Wrestling:
CCS qualifiers Darian Edvalson (12) and Davis Howard (9) placed sixth in their respective wrestling categories at league championships. Davis is the third freshman in the school's history to qualify for CCS.
Spring Scrimmages:
Boys golfers compete against Gunn High today.
Baseball faces Lynbrook on Thursday.
Girls' lacrosse challenges Menlo on Saturday.
In honor of Presidents' Week, ASB treasurer Rohith Bhethanabotla (12) wished school President Arjun Goyal (12) a happy birthday through a comical presentation displayed during the meeting.
Arjun took the stage to remind students that pre-school breakfast is served for teachers only. He then reported the following lunch grades from Feb. 3 to 7:
Mon. A+
Tue. B
Wed. A
Thur. A
Fri. C
Student council plans to reward students with a prize if consistent A's are received during lunch.
There are no alternate schedules this week.
About the Contributors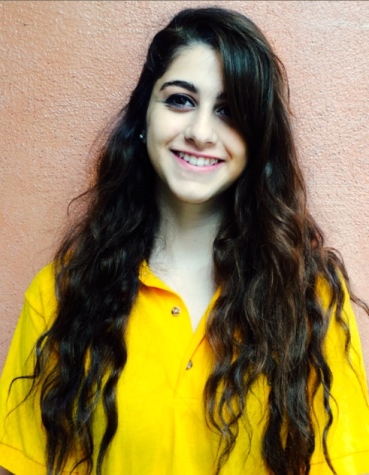 Mariam Sulakian, Harker Aquila Features Editor
Mariam Sulakian is the Features Editor of Harker Aquila. She has been a member of the journalism program for four years and appreciates the opportunities...
Riya Chandra, Reporter
Riya Chandra is a reporter of Harker Aquila. She is a freshmen and has a passion for photography, as well as writing. She is also part of the DECA Club...