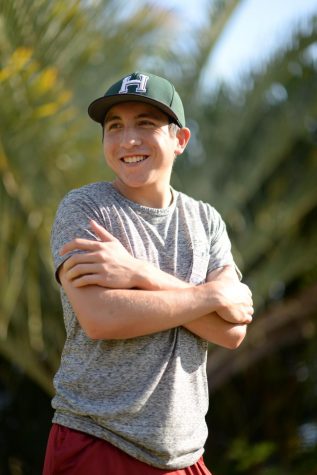 by Alysa Suleiman, Reporter

May 15, 2019
Laid back on the beige painted chairs in front of Manzanita Hall, his arm draped across the metal back, Zachary "Zach" Hoffman laughs with his friends, thoroughly engrossed in the moment. As the wind tousles through his short brown hair, he scoots the chair towards his table of friends, the metal...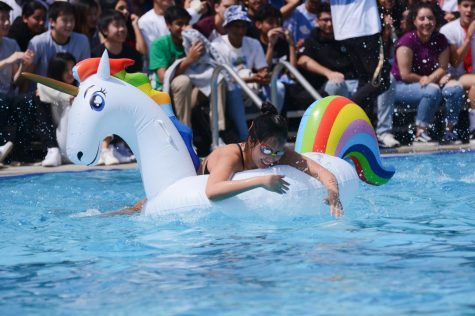 by Emily Tan, Reporter

April 8, 2019
Today during lunch at the Singh Aquatic Center, members of the Harker community dressed in movie- and music-themed clothing filled up the bleachers they watched their fellow classmates and faculty participate in a series of pool events, inaugurating this year's spirit week. First up was the infla...