Humans of Harker: Spirit to spirit
Zach Hoffman forges the path to building community
Laid back on the beige painted chairs in front of Manzanita Hall, his arm draped across the metal back, Zachary "Zach" Hoffman laughs with his friends, thoroughly engrossed in the moment. As the wind tousles through his short brown hair, he scoots the chair towards his table of friends, the metal screech against the cobbled stone floor lost in the chit-chatter of lunch time. Although Zach is known to live in and enjoy the moment, perhaps his best known quality is the intent responsibility and sense of purpose he puts into ever task.
Zach's laidback demaner and cool, collective aura hides an unparalleled workforce and set foundation of morals that propel his daily actions and activities. Whether it be baseball, spirit club, or Talon, Zach's sense of responsibility and his methods of approaching daily life are the main proponents behind a greater team.
Best known for his involvement in spirit, Zach exudes his dedication by spending most of his free time at the club. The way he can influence school spirit to make others feel the way he does during events drives his eager participation, and the only recognition he needs is being a part of creating something that friends and classmates alike can unite under.
"What really got me interested in spirit was going to football games and other athletic events and wanting to create an atmosphere where a lot of my peers would want to come in and enjoy the games that I would create and an atmosphere for supporting our fellow athletes and fellow students," Zach said.
Zach fondly recalls his memories with Harker Spirit over the years, with each event leading him to create more ideas as well as further arrange different spirit events. During his sophomore year, Zach joined the athletic affairs section of spirit club and got his first taste of the impact and work that Harker spirit provided. Together with his friends in spirit, Zach created the well known and quickly popular eagle update videos, now shown at school meetings.
"We put in whatever we thought was funny. It was goofy, and I still have all those videos, and those are some of the best memories I've had [with spirit]," Zach said.
He created t-shirts, posters, planned every football game, and even doing a barbeque and making food for everyone was just a few events that spurred a deepening interest. Although the tasks seem endless, enjoying the time he spends with his friends while being the team behind such impact is the underlying reason of his long-spent dedication.
Jane Keller, upper school math teacher and director of the LIFE program and Zach's high school advisor, recalls her first impression of Zach as one of the happiest and most dedicated people she's met.
"He really wants to make sure that he does his part to make other people enjoy their time and enjoy their life," Keller said. "You can always hear him asking people 'are you ok?' or 'do you need help?' Him being part of spirit was a very natural step because it's him being that glue and inspiration that helps people see things in a better light."
Similarly, Zach's compassion and determined resolution sets him apart on the baseball team as well. Although one of the only seniors still on the team, he stays resolute as a team member and in his affinity towards the sport.
"He's always been the backbone of the team, always really positive and supportive and team focused. He's always pushing everyone to do their best and keeping everyone focused," Christopher Leafstrand (12), a close friend, said.
Since baseball was a family sport that his father, older brother, and cousin all actively participated in, Zach easily found his attraction to the sport at a young age. Over one summer, he even built a batting cage in his backyard out of PBC wire and netting with his brother, a memory he cherishes forever.
Baseball has also given him the opportunity to reach out and extend his wide open personality to people outside of his school and family.
"I enjoy interacting with people from all different ages and all different backgrounds," Zach said. "When I play during the summer or outside teams, I get to talk to people that I wouldn't otherwise get to talk to, and they're all super cool people with different experiences. Its kinda neat."
Katrina Liou (12), Zach's childhood friend since 6th grade, also knows that Zach is always one to back his community, be it baseball or school.
"He obviously values the community he's in. He's a very good role model and very committed to the sport. I don't think any other senior is as committed as he is. There are times when not everyone feels up to it, but he pushes through and shows that he's very serious about what he does," Katrina said.
Zach's unique sense of thinking, work ethic and dedication to his friends set him apart from his peers, and frankly, as a human being.
"He has a really unique way of thinking that much different from most people's way of learning. his logic is really unique and different," Katrina said. "He's sort of quirky in a way that he thinks of these hypothetical situations that I find really interesting and smart. It's just really interesting conversation and I find it really cool."
Most of the time, Zach finds it easiest to let out his inner thoughts and process of thinking to his close friends or family during hikes, whom share this hobby with Zach himself.
"I think a lot of things I tend to do is on the weekends is with my friends; we tend to go on hikes. That's something I find really nice," Zach said.
Christopher also notices Zach's unique way of thinking and appreciates such a quality.
"We had gotten super early, 5 to 6, to all go hiking up around Portola Valley," said Christopher. "We started to blow the clouds because it was a super foggy morning we got above the clouds. It was a really awesome experience to just talk for a couple hours while enjoying the hike. In conversation he's always very thought provoking, and it's always very interesting to hear what he has to say."
In this way, Zach is able to centralize his most important value.
"Being able to hold your own and have your own conversation with everyone no matter who it is, being okay in any social situation, not feeling scared, being okay with interacting with anyone around them is really important," Zach said.
About the Contributors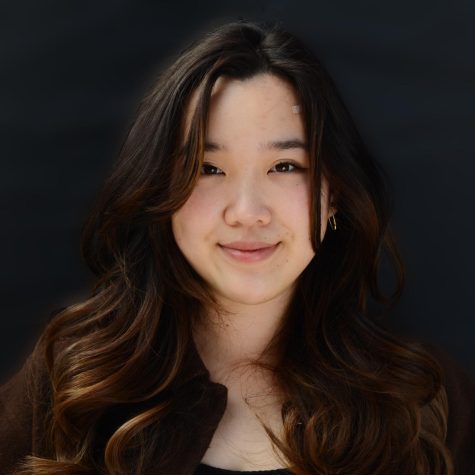 Alysa Suleiman, Aquila Co-Editor-in-Chief
Alysa Suleiman (12) is the co-editor-in-chief of Harker Aquila. This is her fourth year on staff, and she previously served as Aquila's first A&E editor,...
Heidi Zhang, TALON Asst. Photo Editor
Heidi Zhang is a sophomore and Assistant Photo Editor for TALON Yearbook. This is her second year on staff. Outside of journalism, Heidi enjoys painting,...