by Varsha Rammohan and Gloria Zhu

October 17, 2018

Filed under Sports, Winged Post
In light of recent events regarding Nike's campaign featuring former 49ers quarterback Colin Kaepernick and Serena Williams' controversial defeat at the 2018 U.S. Open, sports fans and activists worldwide have ignited a conversation regarding athletes' political and social liberties. Kaeper...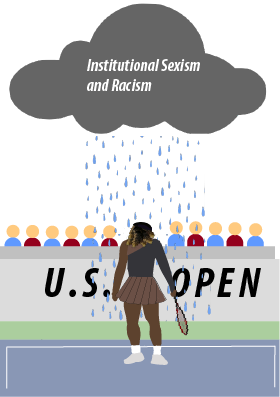 by Eric Fang, News Editor

September 30, 2018

Filed under Online Exclusive, Opinion
The Women's Grand Slam Tennis Championship was riddled with contentious penalties against tennis superstar Serena Williams, ranging from a coaching violation to verbal abuse. Overshadowing Naomi Osaka's eventual win, Williams brought the issue of sexism to the forefront after calling out umpire Carlos...