Editorial: Letter from the editors
The first journalism inside joke that we were a part of referenced the paint color on our walls — a pale yellow color called "warm cocoon." And although the paint color has since changed, there really couldn't have been a better metaphor for the upperclassmen who welcomed us into our journalism family.
The first week of freshman year in journalism was astronomically different than the first week in other classes. Instead of reviewing the syllabus and classroom expectations, we witnessed the then-leadership finishing up the first issue of the year. They were so hardcore, working seamlessly with computer programs we had never heard of and contacting adults (adults!) for information.
We entered the room as neophyte journalists, afraid to interview sophomores, let alone professionals. But through the nurturing momentum of editors and production cycles, we can say now that we're far better equipped to interact with our worlds than we used to be.
Four years, 29 issues, hundreds of articles, and countless memories and life lessons later, our high school journalism careers are coming to an end.
Looking back, journalism's greatest benefit has not been the immense personal growth, but the relationships with a unique and passionate group of people who we are lucky to call some of our best friends. Inspite of the late nights, stressful deadlines, and hectic production weeks, the tight-knit community has been a constant source of advice, support, and laughter.
As we write our final column, we'd like to thank all of you for being witness to our growth as people, as journalists, and as a staff. We've been proud to bring you coverage of our community's conflicts, celebrations, and conversations and we look forward to watching that coverage expand in future years.
We'd like to thank our wonderful parents for picking us up from late production nights, for helping to supply the endless supply of food that really keeps the program running, and for encouraging us to pursue our interests.
We'd also like to thank our adviser, Ms. Austin, for believing in us and for giving us so much guidance, but also for pushing us to make tough decisions and to grow as leaders.
Finally, we'd like to thank our staff for working tirelessly to help bring our visions to life and for making the "journalism family" so much more than a sappy cliché. We genuinely hope that you all find as much love for this program as we have.
It's bittersweet and very hard to believe that this is the last time we will be writing for The Winged Post, but we are graduating from this program as transformed journalists, students and young adults with more than enough preparation to succeed wherever our futures take us.
This piece was originally published in the pages of The Winged Post on May 13, 2015.
About the Contributors
Apoorva Rangan, Winged Post Editor-in-Chief
Apoorva Rangan (12) is the Editor-in-Chief of The Winged Post and a fourth-year staff member. She has previously served as the paper's Managing Editor...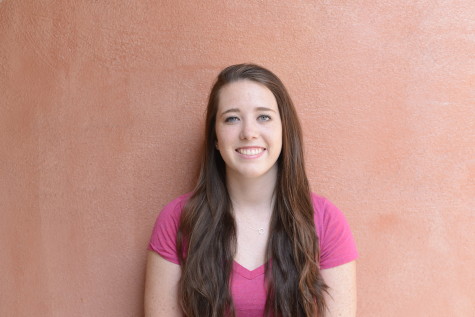 Sheridan Tobin, Winged Post Editor-in-Chief
Sheridan Tobin is the co-Editor in Chief of The Winged Post. She is a senior and this is her fourth year on staff. She was the Global Editor and Opinion...