by Nicole Tian, Reporter

April 22, 2019

Filed under Facebook Briefs, News, Online Exclusive
"Angst," a documentary about anxiety and bringing awareness to these conditions, at the all-school meeting today. It involved interviews with several teenagers, children, parents, and healthcare experts from around the United States who discussed symptoms of depression. The documentary began with...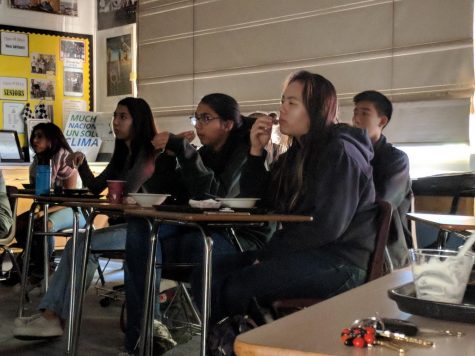 by Anna Vazhaeparambil, Reporter

November 17, 2018

Filed under Facebook Briefs, Online Exclusive, STEM
The Green Team hosted a screening of the first part of the documentary, Tomorrow, on Nov. 14 in Diane Moss' classroom to offer a unique outlook on the environmental issues that affect the planet and the feasible solutions people can implement as a response. "It is very different compared to other...