by Arushi Saxena, Global Editor

January 24, 2019
Pope Francis is currently in Central America amidst the longest government shutdown in American history. Though Francis is making the trip to attend the World Youth Day, the trip occurs as a new caravan of migrants heads towards the border and tensions over the border wall crisis increase in the United...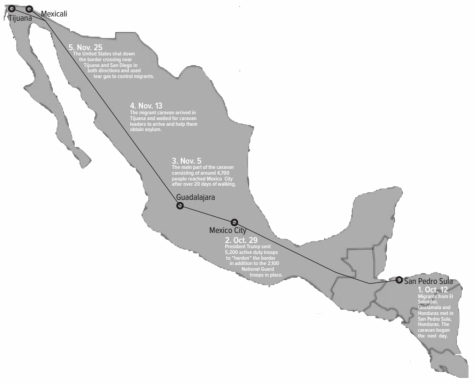 by Srinath Somasundaram and Eric Fang

December 9, 2018
Caravan may cause immigration issues Contrary to the political rhetoric of many prominent right-wing politicians, the caravan does not pose an immediate threat to the United States. However, the precedent the caravan sets for large numbers of migrants attempting to enter the United States can potent...