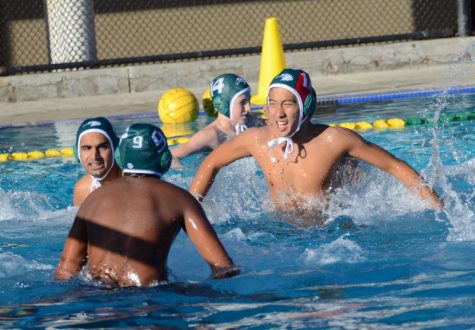 by Aditya Singhvi and Anna Vazhaeparambil

October 26, 2019
The varsity boys and girls water polo teams both defeated the Cupertino High Pioneers during a pair of senior night games on Tuesday. The boys played first at 4:30 p.m., hosting a short ceremony ahead of the game. Seniors Rohan Sonecha, Sahil Gosain, Alex Shing, Neal Sidhu and Arjun Akkiraju were ...
by Anna Vazhaeparambil, Aquila Co-Sports Editor

September 2, 2019
Cross Country For the past few months, ever since pre-season workouts began in the summer, the cross country team has been training extensively for upcoming meets this year. With a grueling exercise regimen, which includes running several miles every day, they hope to be ready for their upcoming meets....