by Nicholas Wei, Alysa Suleiman, and Arushi Saxena

March 5, 2020
62 Harker seniors named National Merit Scholarship finalists 62 seniors were named National Merit Scholarship finalists. Students entered the contest by taking the PSAT/NMSQT® in October 2018 and received their scores in mid-December of the same year.  Those who met the National Merit Scholarship Corporat...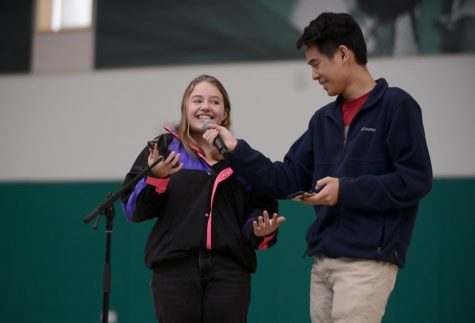 by Lucy Ge, Asst. News Editor

February 20, 2020
Avi Gulati (12) started off the school meeting by announcing a high of 66 degrees and a low of 52 degrees Fahrenheit.  Head of upper school Butch Keller thanked students and faculty for the successful Challenge Day that took place on Feb. 6.  "I heard from a lot of people that participated that...