Kahramanmaras earthquake strikes Turkey, Syria
A 7.8 magnitude earthquake hit areas of southern Turkey and northern Syria on Feb. 6, resulting in at least 50,000 deaths and leaving hundreds of thousands homeless. 
According to the March 2 U.S. Agency for International Development (USAID) fact sheet, there have been 51,089 reported deaths from the earthquake and the dozens of aftershocks. The first quake struck southern Turkey, near the Bab al-Salama crossing and the Syrian border, with a magnitude of 7.8 and a depth of 11.1 miles in the early morning, followed by a second quake of 7.5 magnitude further north. 
USAID has projected nearly 175,000 damaged buildings due to the earthquake, leading to the displacement of millions. The disaster has also caused rising food costs in Syria, exacerbating the effects of war and conflict in the rebel-held regions already. 
"It was really sad to hear because I already knew that Syria and Turkey have really high poverty rates, and a lot of the damage that was caused by the earthquake was because of the weak infrastructure," Sonya Apsey (11), co-founder of the upper school's Middle Eastern Student Association, said. "As we find more and more people, more and more survivors and those who passed away in the earthquake, it's really heartbreaking to see families and their reactions."
On Feb. 6, USAID's Bureau for Humanitarian Assistance deployed a Disaster Assistance Response Team to support the Government of Türkiye through humanitarian efforts. They have responded by providing equipment for search and rescue missions, delivering emergency food resources and supporting other organizations to provide medical services to affected regions in Syria. 
"I am devastated by the news of the earthquake that hit Türkiye and Syria this morning … My thoughts are with the victims and their families, many of whom were already grappling with brutal losses from the war in Syria, including refugees and their host communities," USAID Administrator Samantha Power said in a statement on Feb. 6. "The United States is committed to providing immediate, life-saving humanitarian assistance on both sides of the border to help communities recover from this disaster."
These efforts are part of the U.S.'s pledged contribution of $85 million in aid on Feb. 9, followed by an announcement of another $100 million of aid on Feb. 19. 
For those interested in donating, the Center for International Disaster Information has published a list of reliable organizations responding to the earthquake that receive donations.
About the Contributor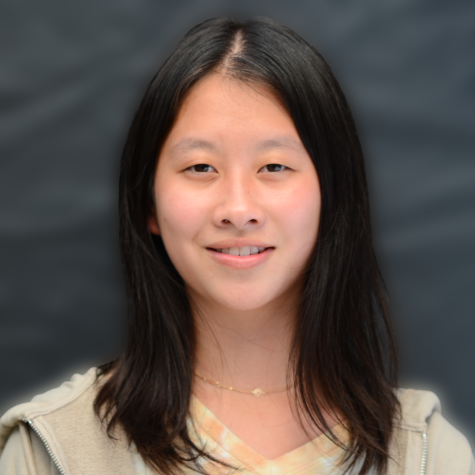 Sally Zhu, Aquila Co-Editor-in-Chief
Sally Zhu (12) is the co-editor-in-chief of Harker Aquila, and this is her fourth year on staff. This year, Sally wishes to interview more people around...