Humans of Harker: Treasured transformations
Through medicine, design and debate, Vinay Sudarsanam leaves a positive impact and lends a helping hand
Vinay Sudarsanam (12) fondly recalls his memories from the University of California, Irvine Medical Summer Program, a deeply eye-opening experience that pushed him to go further into the field of medicine. During his time at UC Irvine, Vinay connected with other students who fostered a similar love for medicine while shadowing the experiences of a hospital physician. Vinay remembers seeing all the sick patients entering the hospital with their worried families behind them, before witnessing the healing magic of doctors and eventually seeing the patients' reunion with their happy families.
"Those same patients walked out of the hospital happy and being able to share the love with their family," Vinay said. "It showed me the transformative power of medicine and how a physician is able to touch someone's life in a very personal way."
Vinay's first exposure to the medical field occurred when he was in middle school, after joining his school's robotics team. During one of the competitions, Vinay and his teammates were put to the task of creating a machine that could be applied to a specific industry. Choosing the medical industry, Vinay and his team visited many medical engineering and biotech companies. Together, they eventually developed a robotic arm that could expedite surgical processes.
"My mom is a doctor and during my formative years, I was really interested in robotics and those passions merged together into bettering patient care," Vinay said. "Also at Harker, not many of my friends want to pursue medicine as a career choice. Having people that are different from you and have different perspectives than you and think differently, motivates you to expand your worldview."
Close friend Aditya Tagore (12) admires Vinay's constant pursuit of excellence and his strive to excel at the task at hand.
"[Vinay] is one of the most driven people I know," Aditya said. "He will never do a task half handedly [and] he will always give it his full effort, even if it takes a really long amount of time. [Overall, Vinay] is very driven in terms of everything he does."
Vinay's drive to pursue medicine has grown along with his commitment to helping friends as well as strangers in the surrounding community. Close friend Kailash Ranganathan (12) notes how Vinay has grown to care more for everyone around him.
"[Vinay] was always a very nice person, but he has become a lot more caring now," Kailash said. "Now, it is not only about academics; he stops to ask you how you are doing and he really wants to take the time to care for his friends. That is a really amazing quality and something that he has definitely developed over the years."
Vinay's desire to help others around him has also transferred to his hobby of graphic design. Vinay first started designing for fun at the start of the lockdown out of weariness from being cooped up at home, but since then he has put his skill to work by helping friends.
"Some of my friends started their own nonprofits and I was able to advise them in terms of logos or color schemes," Vinay said. "[Designing] is more of a hobby for me, but being able to work with others has helped me bring that hobby to life."
In addition to designing for friends, Vinay also uses his graphic design skills as a part of a medical non-profit known as Edupod, that encourages more youth to pursue medicine while delivering accurate medical information to the public. Seeing the importance of delivering accurate information, Vinay mentions how his journey as a part of Harker's speech and debate program has helped grow his communication skills, while urging him to go from being a soft spoken student to a very outspoken and opinionated personality.
"Doing debate has definitely pushed me outside of my comfort zone and made me a lot more outspoken, which is very crucial to who I am today," Vinay said. "Especially now, during COVID, with all of the miscommunication happening, being able to talk to others and try to understand where they are coming from is crucial to being able to help them."
Upper school debate coach Greg Achten highlights Vinay's strong leadership, persistence and positive attitude as a member of the debate team.
"From my perspective, [Vinay] really grew into a team leader," Achten said. "It's been really impressive to watch him grow. Not just as a debater, but [also] as a person over the course of his involvement with debate taking on those leadership roles and being such an important part of our team. He has such a positive attitude."
For the rest of high school and beyond, Vinay hopes to continue exploring his interests in the medical field, and eventually become a physician who can help bring care to others. Even while facing challenges, Vinay continues to power toward his goal, hoping to better the lives of others.
"Medicine is usually reserved for people who have all these degrees behind their name and who have done all of these years of education," Vinay said. "Especially during COVID, as everything is shut down, it is very hard to find research or internships as opportunities. That is what motivated me to pursue debate a little bit more, start graphic design and join the nonprofit. The main point is to make medicine accessible in a time where everything is not."
About the Contributor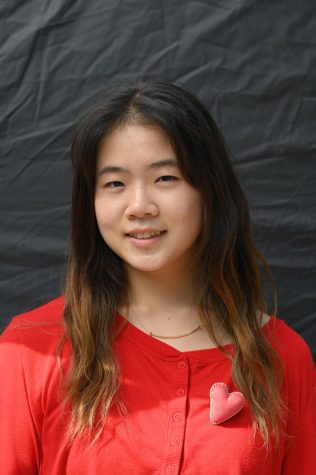 Jessica Tang, Photo Editor
Jessica Tang (12) is the photo editor for Harker Aquila, and this is her third year on staff. This year, Jessica looks forward to using new equipment to...