Humans of Harker: Communicating and creating
Vienna Parnell combats challenges through communication
Vienna Parnell (12) recalls the debate tournament room cluttered with strangers as tumultuous applause thundered when her name was announced. She felt the gaze of eyes toward her direction as she stepped up to the podium on stage. There was a slight tremble in her voice as she spoke, completely unaware that she was about to enjoy her first victory in debate.
Vienna started debate in middle school and initially found the tournaments intimidating, especially for someone as shy as her. However, as Vienna continued to participate in tournaments, she became grateful that she persevered with debate because of all that it has taught her. Not only did debate develop her communication skills, but it also improved her ability to perform research as she dug through content for evidence supporting her arguments. Along the way, Vienna was able to make friends with the same interests.
Upper school debate teacher Greg Achten has watched Vienna evolve as a person and a debater since she first joined the upper school debate team.
"When we are researching and thinking of arguments, Vienna is always one of our strongest contributors," Achten said. "She's everything I would want in someone to be a leader of the team, especially because of her positive attitude."
Vienna primarily specializes in a form of debate called public forum, a style in which two pairs of debaters argue over a topic in current events. With practice, she was able to become co-captain of the public forum debate team.
"Vienna's very self-sufficient and confident in her own abilities," close friend and fellow debater Aimee Wang (12) said. "She's the type of person who will get everything done very quickly, [whether it's] academic or not."
When Vienna is at tournaments, she's not only debating, but also making connections with people who have different views than her. Most of her favorite memories in debate are overlooked moments, such as when she goes out with friends in between rounds of tournaments. In particular, she vividly remembers going to a ramen restaurant with her teammates during a tournament and being able to bond with them differently than from inside the classroom.
Vienna also deeply appreciates how she can use the skills she learned from debate outside of the classroom.
"It's impossible to [express] how much debate has helped me with communicating with people and articulating my ideas beyond the tournament setting," Vienna said. "The value of debate transcends rounds when you're able to apply that [knowledge] to real life scenarios."
Vienna's peers know her to be considerate and attentive, qualities which greatly benefit her as both a debater and a friend.
"Something I like about Vienna is that you can easily tell that she really cares about the people around her in class as well as outside," close friend Alice Feng (12) said. "I've also noticed that she's very good at remembering really small details."
Over quarantine, Vienna began to apply her research skills from debate to a new hobby she became heavily interested in: origami engineering.
After gaining experience in researching public policy and current events through debate, Vienna became involved with STEM-oriented research. Origami engineering, the application of origami to solve a variety of engineering difficulties, intrigued her the most because it was a combination of what she already enjoyed — origami — and scientific research, something that she had never tried before.
Even before embarking on her research project, Vienna already used origami as a way of relieving stress, delighting in the joy of gifting her crafts to family and friends.
"The reason I find origami so enjoyable and relaxing is because of the process of methodically folding [and] putting pieces together, and the satisfaction of finishing the creation," Vienna said.
Vienna plans to pursue origami engineering further in college, especially since she feels that colleges may support the niche field of origami engineering.
Since origami engineering isn't very well known, Vienna hopes to contribute her own findings to the field. Vienna believes origami engineering can have applications in areas as diverse as biomedical devices and space exploration.
"I'd love to contribute to making it more well-known or more established in science fields," Vienna said. "It will definitely be very challenging because it's so specific, but it's something I'm willing to do."
About the Contributors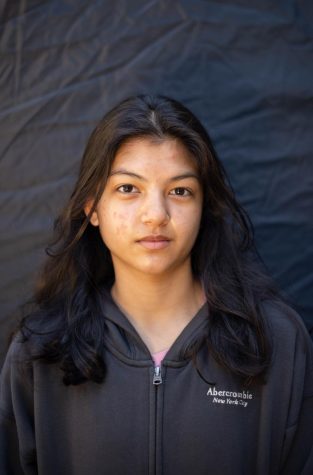 Aryana Bharali, Humans of Harker Profiler
Aryana Bharali (10) is a Humans of Harker profiler for Harker Aquila and the Winged Post, and this is her second year on staff. This year, Aryana hopes...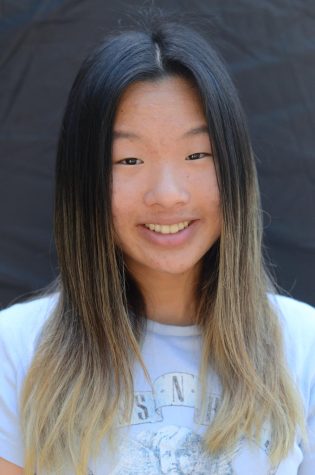 Tiffany Chang, Humans of Harker Editor-in-Chief
Tiffany Chang (12) is the editor-in-chief of Humans of Harker, and this is her fourth year on staff. She's looking forward to telling the story of the...