Humans of Harker: Thriving in the spotlight
Richie Amarillas brings energy to the table, onstage and offstage
Remembering his middle school days, Richie Amarillas (12) recounts the thrill of performing as Sonny Malone, the male lead of his eighth grade musical, "Xanadu." Speaking fondly about the memory, he explains how after performing, he walked into the waiting areas, and the cast members congratulated him while raising their hands for high-fives.
"I love being remembered — I am motivated by the fame of it," Richie said, reminiscing about the eighth grade musical. "That glory really carried me. And it made me want to keep doing musical stuff. I liked the attention, and I like being a star."
Richie admits that he began musical theater on a whim. Before eighth grade, he had never done theater, and after deciding to casually audition for the musical, he ended up landing the lead role. His surprise and determination to commit to the role helped him discover his passion for the arts.
"It was like, 'Wow, okay, I actually have some talent in this thing that I've never ever done in my entire life,'" Richie said.
Laura Lang-Ree, performing arts director and Richie's mentor in the performing arts, remembers her first time seeing him at his eighth grade musical and summarizes her reaction to his performance in one word: "Wow." Years later, she recalls that it was Richie's energy onstage that drew her into his performance.
"He had so much charisma and so much enthusiasm and joy onstage that it was impossible not to watch him as a performer," Lang-Ree said. "He drew the audience in."
As one of few Mexican Americans students in the Harker population, Richie is well aware of the many stereotypes that Mexican Americans face. Richie expresses a desire to be a role model in the arts to younger children who may identify with the same cultural background.
"When you think of a Mexican person, you don't think of a doctor or lawyer or an engineer, or a rock star," Richie said. "In terms of musical theater, [doing what I do] has been really special to me. You don't see a lot of us in theater, you don't see a lot of us in the media. It's been really special being the person I am and being able to find success."
The lack of representation of Mexican Americans in theater has only made Richie more enthusiastic about performing. Motivated by his heritage and his desire to be remembered, Richie's evolution in theater throughout the years has been incredible, transforming from the shy boy that Lang-Ree first met into a poised and talented performer.
"When he decided he wanted to go fully into being the best musical theater performer he could, he was all in, completely morphing and changing from somebody who had a lot of talent onstage to a very finessed, crafted, talented performer who knows how to create character, and to engage an audience and to bring them joy," Lang-Ree said.
Now, as a senior, Richie is a lead in this year's comedic high school musical, "The Drowsy Chaperone," and recently directed an act for Student Directed Showcase (SDS), an annual event in which four selected students cast and direct short plays.
Richie brings the same passion and zeal with which he imbues his performances to his pursuit of history. This passion grew during his tenth grade world history class with history teacher Roxana Pianko. Richie believes that the lessons that he learned in history class brought out a more vulnerable and empathetic side of him. Pianko reflected on Richie's vulnerability in front of the class during a specific Holocaust discussion.
"He stood up in class and shared his thoughts, and that was such a powerful thing," Pianko said. "I don't know if he even realized that he was going to share what he shared that day. But I think it made an impact on his other classmates, and that was pretty amazing."
Among his friends, Richie's open discussions and strong opinions stand out. Close friend and fellow SDS director Ysabel Chen (12) describes Richie's authenticity as a magnetic quality and notes his strong, persistent work ethic.
"Even if [Richie] doesn't know what he's doing, he does that 'fake it until you make it' and he pretty much always makes it," Ysabel said.
Richie's dedication to his passions also expands beyond himself and into helping people find their own passions. During Richie's time working at the summer conservatory program, Lang-Ree recalled the attention he gave to the students' needs and mental health. The care he showed for others in the classroom was not only memorable for Lang-Ree to witness, but was also something noted by Pianko, who believes that it will carry him far in life.
"People want to be in his company," Pianko said. "It makes a really big difference when you are an approachable person, and I think that he's going to find himself in a community of people who are going to want to support him, because he cares about people. One of the words that I used to describe him was authentic, and I really do believe that he's an authentic human."
Through his enthusiasm and dedication, Richie has become a skilled student and performer. No matter what, he brings the energy wherever he goes, and has maintained the value of working to be the best in whatever his passions are.
"Be a winner," Richie said. "That's the thing, I'm not some STEM god, I'm not a Stanford admittee, I'm certainly not the top of my class. But win sometimes in life, it feels good. That's my thing."
About the Contributors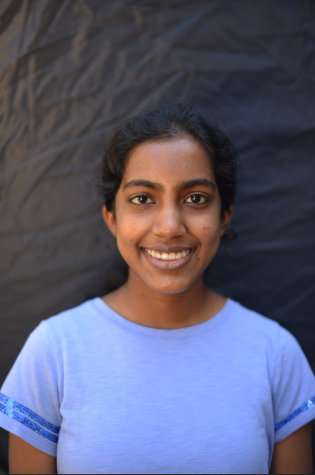 Hima Thota, Assistant Sports Editor
Hima Thota (10) is an assistant sports editor for Harker Aquila and the Winged Post, and this is her second year on staff. This year, she's looking forward...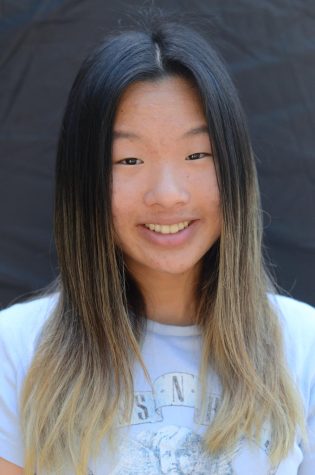 Tiffany Chang, Humans of Harker Editor-in-Chief
Tiffany Chang (12) is the editor-in-chief of Humans of Harker, and this is her fourth year on staff. She's looking forward to telling the story of the...