Candidates face off in debates over the summer
Although the 2020 presidential election is more than a year away, political events for candidates have already kicked off, especially during this past summer. The two debates and the several forums that have taken place not only allow the public to become more familiar with the many candidates running for office, but also reveal what key issues will most likely be emphasized this upcoming year.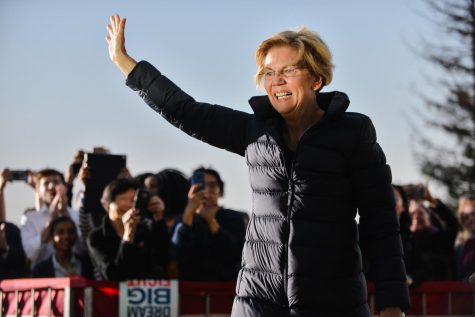 On June 26 and 27, the first Democratic debates, split into two days between the twenty candidates, focused on a variety of topics, ranging from climate change to immigration. According to RealClearPolitics.com, Senator Elizabeth Warren steadily rose in the polls after a particularly strong performance on the first night, where she controlled the beginning half of the debate and successfully communicated her positions on major issues, such as her support for "Medicare for All," a universal health care plan to provide health insurance for all Americans.
"I think [Warren] brings a lot of great ideas to the table, whether it's healthcare, immigration, or even the tech industry, and she is making sure that all the prosperity and wealth in this country is distributed equitably," Sriya Prathuri (12), Vice Chair of the California High School Democrats of America, said. "I really admire that about her, and the passion that she brings to the debates and to our national civic discourse."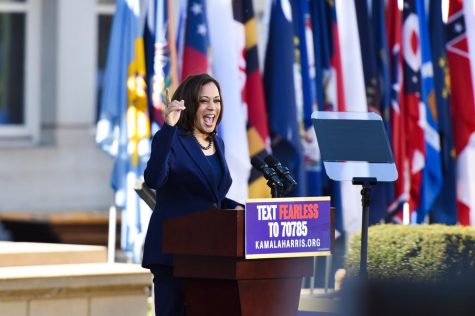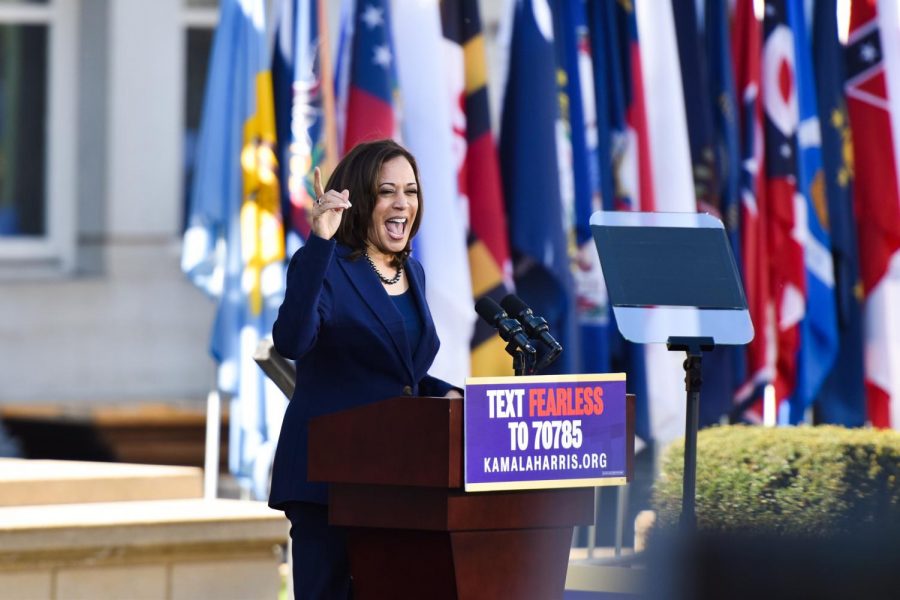 Despite increasing public support for Warren, former Vice President Joe Biden and Senator Bernie Sanders still maintained first and second place respectively in the polls, with Biden at 27 percent on July 1, possessing a significant lead over the rest of the candidates. However, he did experience nearly a 5 percent drop immediately following the first debate, in which he was called out by Senator Kamala Harris for his comments about segregationist senators and his opposition towards busing.
"Biden himself has called himself a gaffe machine, as he's made multiple gaffes within the past few weeks, from mistaking the cities of those tragic shootings to saying that poor kids [are] as smart as white kids," Ethan Choi (11), who interns for the Santa Clara County Democratic Party, said. "But at this point in time, you're seeing the Democratic party mainly look for a candidate who can beat Donald Trump — that's the priority for a lot of these voters and they see Biden as that safe bet."
The second debates on July 30 and 31 saw nearly the same set of 20 candidates, with the exception of Montana Governor Steve Bullock replacing Representative Eric Swalwell after the latter dropped out of the race. A key theme in the first round was disagreement between moderates and progressives, especially regarding "Medicare for All," as Warren and Sanders defending their positions while other candidates, like former Representative John Delaney and Bullock, argued against its practicality.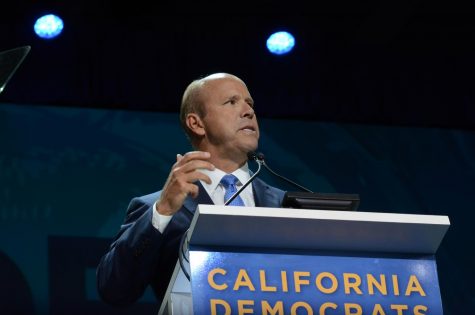 "I know the DNC's chair for battleground states just [said] that it doesn't matter who the Democrats vote for, we're going to win the election," upper school U.S. history teacher Carol Green said. "So while you see some divisiveness and some splintering in terms of everyone trying to make their case in the party, I think you're still going to see a unified party come August next year."
Although leading candidates like Harris and Biden gave relatively weak performances on the second night of the July debates, candidates who, according to RealClearPolitics.com, were in the bottom 5 percent in the polls, like Juliàn Castro, the former U.S. Secretary of Housing and Urban Development, and entrepreneur Andrew Yang, were given the opportunity to speak more about their stances on immigration and a universal basic income respectively. 
Upper school history teacher Byron Stevens believes that by decreasing the current field of Democratic candidates, the public will be able to better focus on individual candidates, especially those who are lesser known.
"I think the field needs to start to winnow soon because there's too many choices, and [it's] too dispersed in terms of our attention," Stevens said. "When there were that many candidates across two nights, it really became [about] showmanship and who can get the right zinger in or just have a particularly good comeback, and that's not a good way to choose a presidential candidate."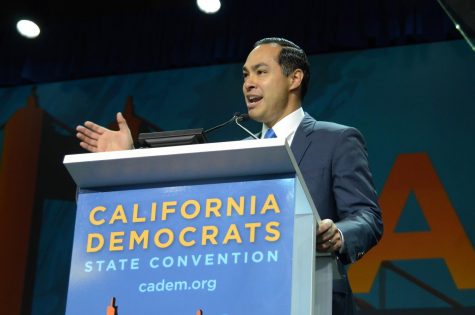 Hopefully, a two-night debate may no longer be necessary, because as of Aug. 25, only ten candidates are eligible for the upcoming third primary debate on Sept 12. Regardless, with so many candidates still in the race, there is much uncertainty regarding who the potential presidential nominees for the Democratic party might be.
"If you look back at 2008, then-president Barack Obama was actually polling at about 5 percent, far behind other candidates like Hillary Clinton. And then if you look at the Republican candidates polling for the 2016 election in August of 2015, it was not indicative of who the front runners were," Green said. "So I think you're still going to have the potential for a lot of change, which I think will be interesting."
When political activity for the Republican presidential candidates, President Donald Trump, Governor Bill Weld and Representative Joe Walsh, begins to intensify in the next year, the public will also get the chance to hear from them and can start making more definite predictions about the race. Following debates and keeping up with the most recent polls is important, especially for the young voters who are the future of this country.
"It's really, really important whether you're interested in politics or not, you at least make an effort to know the issues, because we are the future," Ethan said. "It's high time that politicians in Washington start representing the values of all Americans, and it's up to us to make our voices heard, to rally around issues and [to vote for] candidates who will represent us."