by Alysa Su, Sports Reporter

July 29, 2019
Adrian Palomares, 15, was volunteering yesterday at the Garlic Ice Cream booth, where he was about to watch a performance. Then he heard the first shots being fired. "I was sitting down near the stage where there's usually people around the corner, and I hear what I thought was firecrackers,"...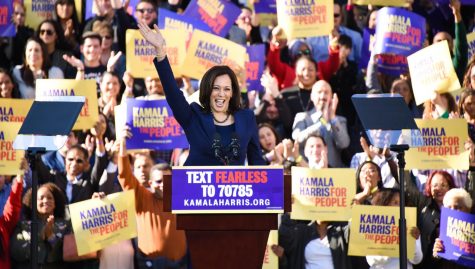 by Kathy Fang, Managing Editor

January 28, 2019
Sen. Kamala Harris (D.-Calif.) announced her bid for the 2020 presidential election this afternoon at a launch rally in the Frank Ogawa Plaza of her hometown, Oakland. Standing at a podium beneath the towering city hall, Harris addressed a large crowd of people waving yellow and blue "Kamala Harris...