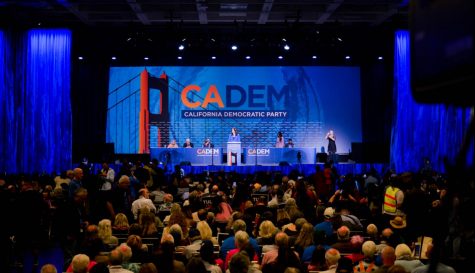 by Eric Fang, Kathy Fang, Arushi Saxena, and Anna Vazhaeparambil

June 1, 2019
More than a dozen Democratic presidential hopefuls travelled to San Francisco this week to attend the California Democrats' State Convention at the Moscone Center. 11 of those candidates addressed an audience of more than 3,000 at the morning and afternoon general sessions, presenting highlights of...
by Kathy Fang and Eric Fang

June 1, 2019
With the American flag behind her and a crowd of several thousand Bay Area voters and supporters before her, 2020 Democratic presidential candidate Sen. Elizabeth Warren (D-Mass.) stepped into the spotlight in the middle of a soccer field, both arms outstretched to welcome the cheers of her audience. Before...