by Sriya Batchu, Reporter

November 16, 2019
Harker's biannual Quadchella talent show invited students and faculty to watch an array of performances in the quad during long lunch on Nov. 7. This Quadchella contained a total of four teacher acts and six student acts. Face painting provided by the art club along with popcorn and tattoos were a...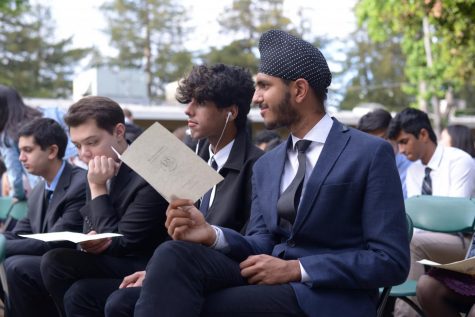 by Erica Cai and Anna Vazhaeparambil

May 23, 2019
Students of the class of 2019 and 2020 gathered in the quad with parents and faculty on yesterday for the annual Baccalaureate ceremony, an event where the current senior class passes down their responsibility as leaders of the school to the junior class. "I think it is important to symbolically...