by Anna Vazhaeparambil, Reporter

January 10, 2019

Filed under Facebook Briefs, Girls Soccer, Online Exclusive, Sports, Winter Sports
The varsity girls soccer team won 3-0 against Eastside College Prep today, bringing their league record to 2-0 and their overall record to 4-3-2. Freshman Megha Salvi scored two out of the Eagle's three goals while sophomore Emma Boyce scored one. "I thought the girls played a pretty close to flawless...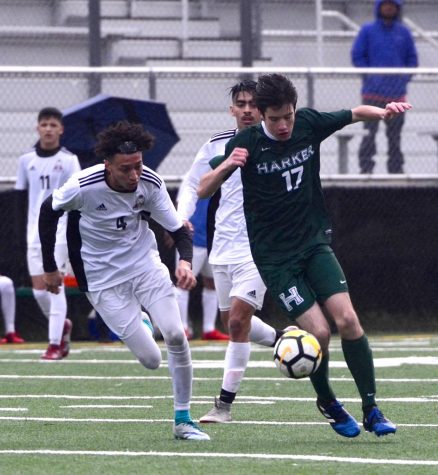 by Aditya Singhvi, Sports Editor

January 10, 2019

Filed under Boys Soccer, Facebook Briefs, Online Exclusive, Sports, Winter Sports
Varsity boys soccer won 1-0 in a low-scoring, non-league matchup at home against Ace Charter on Wednesday. They improved to 6-1 on the season and are 1-0 in league play. The boys host Priory on Friday at 3 p.m.