by Anna Vazhaeparambil, Reporter

February 22, 2019
Roars echo from the bleachers as the varsity girls soccer team scores yet another goal during their Kicks Against Cancer game. Smiles adorn the faces of students, parents and faculty alike as lavender balloons wave from the stands, serving as a reminder of what the teams are playing for. Kicks Again...
by Anna Vazhaeparambil, Reporter

January 10, 2019
The varsity girls soccer team won 3-0 against Eastside College Prep today, bringing their league record to 2-0 and their overall record to 4-3-2. Freshman Megha Salvi scored two out of the Eagle's three goals while sophomore Emma Boyce scored one. "I thought the girls played a pretty close to flawless...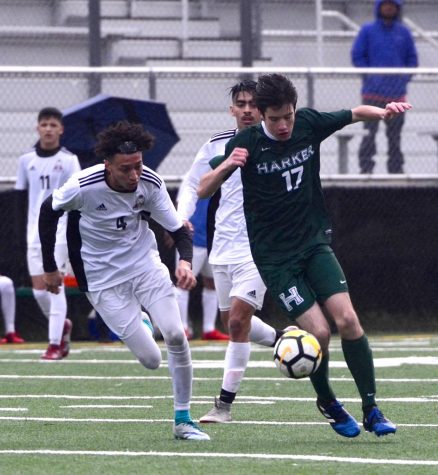 by Aditya Singhvi, Sports Editor

January 10, 2019
Varsity boys soccer won 1-0 in a low-scoring, non-league matchup at home against Ace Charter on Wednesday. They improved to 6-1 on the season and are 1-0 in league play. The boys host Priory on Friday at 3 p.m.