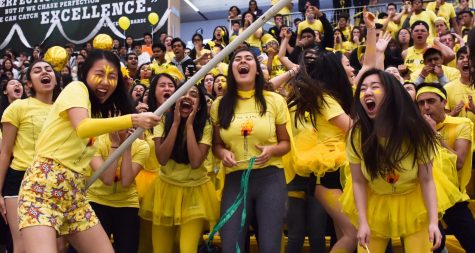 by Emily Tan, Reporter

April 13, 2019
For members of the upper school community, the five days after spring break ended weren't just any few days: it was spirit week, which meant over-the-top costumes, class competitions nearly every day, and an uplifting mood that spread throughout the whole campus. On Monday during lunch, students...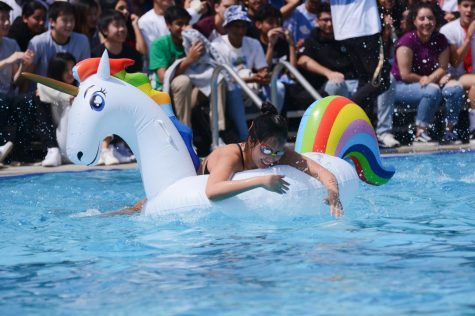 by Emily Tan, Reporter

April 8, 2019
Today during lunch at the Singh Aquatic Center, members of the Harker community dressed in movie- and music-themed clothing filled up the bleachers they watched their fellow classmates and faculty participate in a series of pool events, inaugurating this year's spirit week. First up was the infla...