School meeting recap 10/21/22: Fall play, GSA panel and lockdown drill
Associated Student Body (ASB) President Kris Estrada (12) opened the school meeting on Friday after students entered Zhang Gymnasium to songs from Taylor Swift's new "Midnights" album and the Harker Aquila photo slideshow, commemorating campus life and events with pictures of students from all grades.
Krish Maniar (12) and Medha Yarlagadda (11), leadership of the Harker TEDx organization, spoke about the TEDxHarkerSchool 2022 speaker event that took place that afternoon from 4 to 6:30 p.m.
Members of the Harker Conservatory introduced this year's fall play, "You Can't Take it With You," with a video trailer filmed around campus. The swing cast of ninth and tenth graders performs on Oct. 26 at 4 p.m. and Oct. 30 at 2 p.m., and the tenth through twelfth grade cast will perform at 7 p.m. each day from Oct. 27 to Oct. 29. They also honored seniors Ava Arasan, Aria Jain, Sukrit Kalsi and Anika Pandey, juniors Arjun Gurjar, Shayla He, Katelyn Hsu, Miki Mitarai and Arushi Sharma, sophomore Hasini Namala and frosh Helen Gu, Charlotte Ludlow and Aditya Ramanathan, all of whom will represent Harker at the California Choral Directors Association (CCDA) Coastal Region Honor Choir.
Next, Sahngwie Yim (10) and Kris discussed the San Jose Mayoral Campaign Youth Forum. Representatives from candidates Matt Mahan and Cindy Chavez answered questions from students at an event that took place at the Cambrian Branch Library at 7:15 p.m. on Oct. 25.
Upper school history teacher Donna Gilbert gave a speech about her coming out story in honor of National Coming Out Day, which was on Oct. 11, and congratulated the student body on their courage and kindness in relation to the LGBTQ+ community. She invited all students to attend the Gender-Sexuality Alliance (GSA) speaker panel at lunch on Friday, where students and teachers spoke on topics related to coming out and being a member of the LGBTQ+ community at Harker.
Harker Aquila co-editor-in-chief Sally Zhu (12) and TALON co-editor-in-chief Lavanya Subramanian (12) spoke to the student body about how to credit Harker Journalism for photos on social media. In a post, they should tag both the photographer and the publication from which the photograph originated, and add a photo credit in the caption.
Next, Harker Spirit Leadership Team (HSLT) members announced the pumpkin carving competition on Oct. 28 during long lunch and invited all students to dress up for Halloween.
Girls tennis team members Arissa Huda (12) and Medini Halepete (11) encouraged students to come watch and support the girls tennis team at their senior night on Oct. 27 at the Blackford tennis courts. The matches on senior night will be the last home games for the seniors. Then, upper school assistant athletic director Alfredo Alves delivered general announcements about Harker sports: a softball interest meeting on Oct 26. during long lunch at 1 p.m., and the winter sports season starting on Oct. 31.
Senior Honor Council representative Gwen Yang (12) spoke about Honor Week updates. Gwen announced Jessica Zhou (12) as the winner of the lottery which students entered by finding someone in another grade, discussing a similarity and taking a selfie.
Dean of Students Kevin Williamson then discussed Harker's Run, Hide, Defend protocol. He encouraged students to seek adult help if they see a member of the community in obvious emotional distress, and to be kind to all their peers. Any threats should be taken seriously: if anyone sees any possible threat, they should contact an advisor, counselor or Upper School Head Paul Barsky or Williamson. Williamson then outlined general details and directions for the student body and announced that there would be a drill in sixth period at around 10:20 a.m. later that day.
After concluding his remarks, Williamson dismissed the meeting.
About the Contributors
Felix Chen, Co-News Editor
Felix Chen (11) is the co-news editor for Harker Aquila and the Winged Post, and this is his third year on staff. Felix hopes to diversify this year's...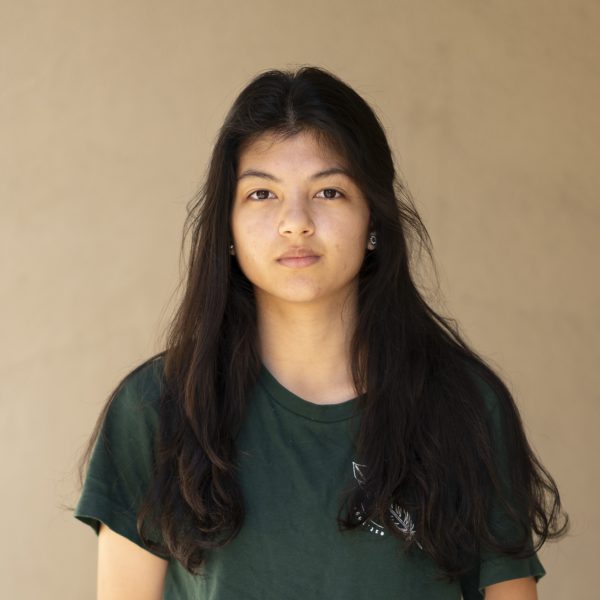 Aryana Bharali, Humans of Harker Profiler
Aryana Bharali (11) is a Humans of Harker profiler for Harker Aquila and the Winged Post, and this is her third year on staff. This year, she hopes to...