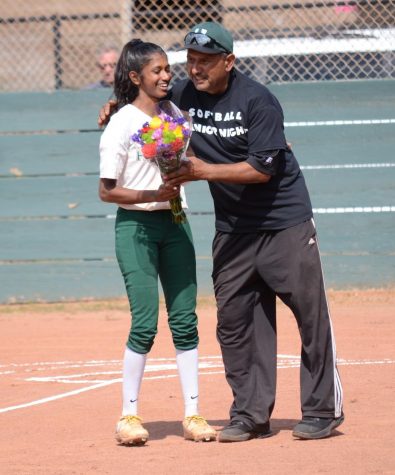 by Aditya Singhvi, Sports Editor

May 11, 2019
The softball team hosted their senior night on May 9, conducting a ceremony before a game against Notre Dame-San Jose. The Eagles won the game 23-22. The ceremony honored six seniors: Anika Rajamani, Cameron Zell, Lily Wancewicz, Mahi Gurram, Ria Gupta and Taylor Lam. Before the game, coach Raul Rios...
by Anna Vazhaeparambil, Reporter

March 26, 2019
Baseball After a strong performance, the varsity baseball team ended this week with two consecutive wins, beating Jefferson High School 6-5 on Tuesday and Crystal Springs Uplands 16-7 on Thursday. Their game against Thomas More on Friday went three innings before it was rained out with the team up ...