Head of Upper School Butch Keller to retire
Students, faculty reflect on Keller's legacy and impact on upper school community
Coach. Mentor. Adviser. Leader. After 15 years at Harker as Head of Upper School and varsity boys basketball coach, Samuel "Butch" Keller, Jr. announced his retirement in early fall. He and his wife, Jane Keller, who taught math and physics at the upper school, will be moving to South Carolina to be closer to their family.
Keller's decision was also influenced by his wife's health. Jane Keller was diagnosed with non-Hodgkin's lymphoma in early fall. In a show of support, the upper school community joined together to create 1000 paper cranes late last year. The Associated Student Body (ASB) Community Service Committee also hosted a fundraiser for the Leukemia and Lymphoma Society (LLS). 
"It's a life-changing experience when you think about losing the person who's closest to you, and for this community to rally together and support her and support me — you have no idea what that means," said Keller at school meeting on Dec. 3 when providing an update on Mrs. Keller. "What you do inspires us so much."
At that school meeting, Keller also announced that Mrs. Keller's health was improving, with the possibility of complete remission in March of 2022. Ultimately, his decision to retire is fueled by the desire to spend more quality time with his family. Keller plans to teach his grandchildren how to water ski as well as how to fish. 
"All the students over these 15 years are the reason I'm here," Keller said. "To celebrate your successes and your failures and to help you overcome them. That's why I get up every day, besides my family. So I'm looking forward to seeing my family, but it's gonna be a tough look in the rearview mirror when I walk out on the last day."
Over the course of his time at Harker, Keller enacted many changes to better the Harker community.  Out of his many contributions, Keller helped establish the LIFE program at the upper school with Ms. Keller in 2014 and initiated the Eagle Buddies program in 2010 to connect students across Harker campuses. 
"I think everyone would agree that he cares about the people with whom he works, and he really wants the best for the institution," said Assistant Head of School for Academic Affairs  Jennifer Gargano. "He's been a great model for all the leaders at the upper school, and he will always go the extra mile for a faculty member because he, like a lot of us administrators, sees this whole school as a family. It's more than just a job; it's our family."
After 15 years of dedication at the upper school, Keller has left his legacy at Harker. Mugs with all different logos and colors sit on a bookshelf in his room, a reminder of the students he has worked with throughout his career. Each one is from a college that Keller has visited during his Keller Tours, a yearly tradition that he and his wife, Jane Keller, upheld until the pandemic hit. 
"One of his superpowers is his ability to have relationships and connect with people," Upper School Academic Dean Kelly Horan said. "I do think that has been something that has kept our school and our upper school afloat during things like the pandemic, and challenges that were completely unexpected and never faced during the history of our school." 
Over the course of his time at Harker, Keller played a key role in creating the uplifting and dynamic environment that Harker is today. Keller makes helping those around him his priority,  inspiring the students and faculty who work with him.  
"He's just one of the most caring and empathetic people I know," said Executive Assistant to the Head of Upper School Lori Villarreal. "He's always in your corner to help fight for anything you believe in, and he's proactive to see what he can do to make people's thoughts and ideas come to life."
Keller has also served as head coach of the varsity boys basketball team for 15 seasons during his time at Harker. Abhi Namala (11), power forward for the varsity boys basketball team, notes how Keller created a welcoming environment on the team. 
"He creates an environment where everyone can be themselves and really express how they feel," Abhi said. "He always tries to make your experiences better. He does that with everyone. And that's a lot of effort, as a principal and everything. It shows how much care and love he has for our team and each and every single one of us."
Keller's last scheduled home game will take place this upcoming Tuesday at 6:30 p.m. as the varsity boys basketball team takes on Pinewood in a West Bay Athletic League matchup at the upper school.
Additional reporting by Michelle Liu and Isha Moorjani.
About the Contributors
Sriya Batchu, Reporter
Sriya Batchu (12) is a reporter for the Aquila, and this is her fourth year on staff. She is excited to branch out and work on different sections. She...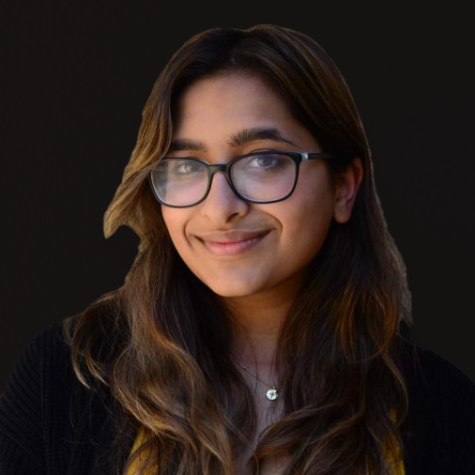 Esha Gohil, HoH Co-Editor-in-Chief and Aquila Photo Editor
Esha Gohil (12) is the co-editor-in-chief of Humans of Harker and the photo editor of Harker Aquila. This is her fourth year on staff, and this year she...