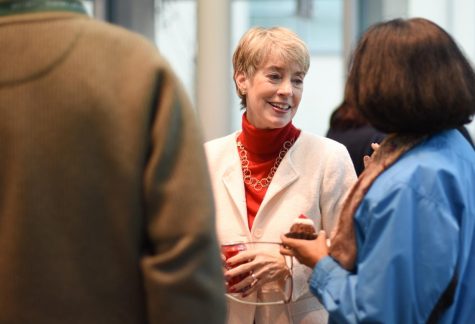 by Ryan Guan, Executive News Editor

January 17, 2019

Filed under Facebook Briefs, News, Online Exclusive
K-12 Library Director Sue Smith plans to retire tomorrow, after 13 years at Harker including teaching, improving the library program and guiding student research. A retirement party was held for Smith today in the Nichols Rotunda, to which faculty members were invited to honor Smith's career. Current...
by Saloni Shah, Columnist and Assistant Humans of Harker Editor

October 17, 2018

Filed under Opinion, Winged Post
Monarchs rule for life and so do Supreme Court Justices. The ongoing drama and intense scrutiny surrounding the Senate Judiciary hearing on Judge Brett Kavanaugh's nomination to the Supreme Court has resurfaced the question as to whether there should there be a term limit for the Supreme Court justice...