by Helen Zhu, TALON Academics Editor

May 31, 2019
This podcast series hopes to slow things down for a few minutes of conversation with someone in this community, and to tell the stories of the lives of our community—inside the dash. How many hours, minutes, or seconds do you spend on looking around you and appreciating the flowers blooming in your yard or the delicious food you're eating or just your friends? Over the course of the past month, I've witnessed the cherry tree in my Cupertino front yard blossom, bloom and wither. I pass by this tree ev...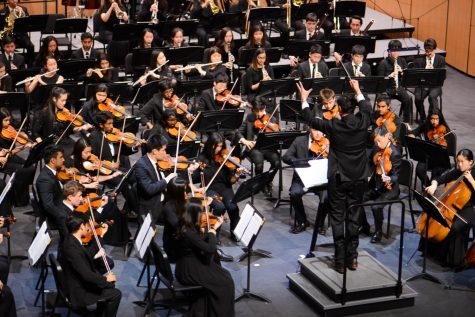 by Kathy Fang, Managing Editor

May 3, 2019
Wrapping up a year of concerts and performances, the upper school orchestra played their final concert of the school year in the Patil Theater tonight, honoring senior musicians in an expansive collection of pieces that ranged from Harry Potter to Stravinsky. The show, which began at 8 p.m. following...