by Ryan Guan, Executive News Editor

April 17, 2019
ASB candidates gave their speeches to freshmen, sophomores and juniors in the Athletic Center today in place of school meeting, after fifth period. Results from the election will be announced Thursday, and all but two candidates are running uncontested. For President, the candidate is Avi Gulati (11);...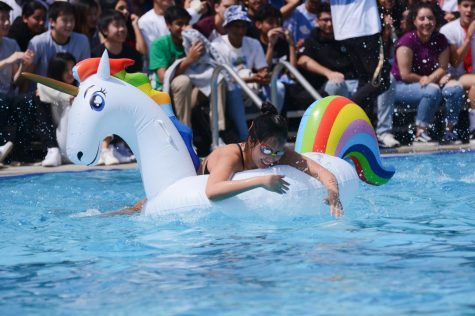 by Emily Tan, Reporter

April 8, 2019
Today during lunch at the Singh Aquatic Center, members of the Harker community dressed in movie- and music-themed clothing filled up the bleachers they watched their fellow classmates and faculty participate in a series of pool events, inaugurating this year's spirit week. First up was the infla...