Humans of Harker: Choreographed movement
Vance Hirota (12) discovers new aspects of life through dance
The audience sits in quiet anticipation as the lights dim in the performing arts center. Slowly, the red velvet curtains unfurl to reveal a stunning scene. Neon lasers cut through hazy smoke as dancers materialize onstage, their energy instantly captivating the audience. Vance Hirota (12) executes the choreography perfectly, his dedication to dance shining through with his enthusiasm.
Vance's journey with dance began when he was in kindergarten, as a performer in the kindergarten show at the lower school. He has since pursued dance for the past 12 years, participating in the Harker dance show every single year. After discovering his love for the art, he has worked tirelessly in order to achieve his goals and expand his repertoire as a dancer. 
"I think he is a very passionate person. He really cares a lot about what he wants to do … I think that strive for perfection is something that's really admirable about him and something that I really respect," friend Ethan Hu (12) said. 
As he gained more experience throughout his years of dancing, Vance began dabbling in choreography as well, discovering a new aspect of the art. While he performed in four other dances this year, Vance also choreographed his own, applying his own creativity to the movements and the costumes.
"I've gotten to appreciate how choreography is more than just teaching others how to dance. It's learning how to understand others, putting others before yourself and just making that shine on stage, rather than focusing on yourself … The reason why I love dance is because it gave me the ability to help others become better dancers, and just that feeling of helping others is great," Vance said.
Vance's devotion to dance has enabled him to share an appreciation for it with his peers. He immerses himself fully into showing others the beauty of the art.
"I think Vance genuinely cares about everything he does, and it's so obvious how genuine he is, and how excited he really is … I think that's part of what makes him such a good leader … When you listen to him talk to other people, his passion shows through in whatever he says," Rachelle Haun, his dance teacher since kindergarten, said. 
Vance has applied that same dedication to his volleyball career at Harker, which began in eighth grade. Although he started late, he worked relentlessly to strengthen his skills and his perseverance allowed him to catch up to his peers. Vance has been to CCS championships twice with the Harker volleyball team, helping his teammates take fourth in the nation during his junior year. While he enjoys the sport itself, Vance also loves being with his team and appreciates their time together.
"Sometimes he's really goofy, but then at the same time he's still … serious at things he wants to be good at, so like volleyball and dance … He's really good at those, and it's fun to be around him," his friend Kevin Chen (12) said.
Above all, Vance values giving back to his community. He has worked with the organization Friends of Children with Special Needs (FCSN) since his freshman year, teaching children how to sing and dance each week. Sharing his passion for dance with kids has allowed him to care for others as well, rewarding him with a feeling of fulfillment.
"Vance, he has a lot of layers, and the more you get to know him, the more you understand those layers, so he comes across very nice and very friendly and he his, but beneath that he's very kind, he's very caring," friend Emiko Armstrong (12) said.
At the end of the day, Vance dedicates himself to enjoying each and every day fully, recognizing that he will never be able to experience his high school years again. 
"Sometimes I feel like we forget about what's happening now, and what we should treasure … You only live through high school once, and making those memories with your friends, going to football games or sports events, dance shows, all of those things that you can't do later, is something that I value and that I wish other people would value as well … We should enjoy life right now, instead of worrying about the future," Vance said.
About the Contributor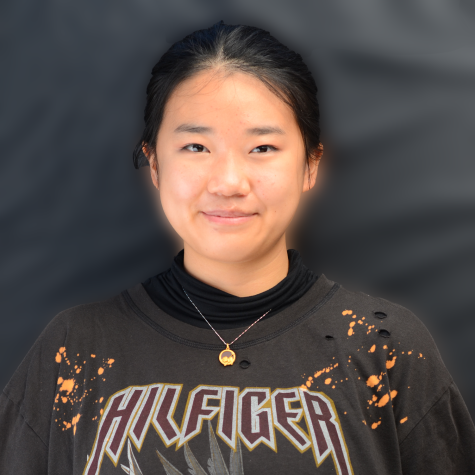 Michelle Liu, Winged Post Co-Editor-in-Chief
Michelle Liu (12) is the co-editor-in-chief of The Winged Post. She joined the journalism program in her sophomore year as a reporter and became the Winged...