by Esha Gohil, Humans of Harker Profiler

August 24, 2019
On Thursday, students in ninth through eleventh grade partook in a series of annual class trips, marking the start of Harker's 2019-2020 school year. While the locations of the events varied, the objectives of each trip remained constant: teamwork, bonding and a welcome to the new school year.  ...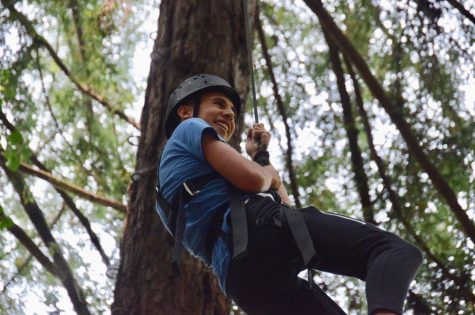 by Kathy Fang and Ryan Guan

August 31, 2018
Juniors whitewater raft The class of 2020 traveled to OARS American River Output in Coloma, California, for the annual junior class rafting trip on Aug. 23. Students split into groups of six to eight and cruised down the American River, paddling through class one, two and three whitewater rapids. Each ...