by Catherine Feng and Anna Vazhaeparambil

March 8, 2020
The affordable housing crisis in the Bay Area is defined by sky-high prices and lack of housing, trends that have only been rising over the last decade. As the number of new jobs rapidly outpaces the amount of available housing units, issues of gentrification, displacement and housing insecurity have per...
October 20, 2019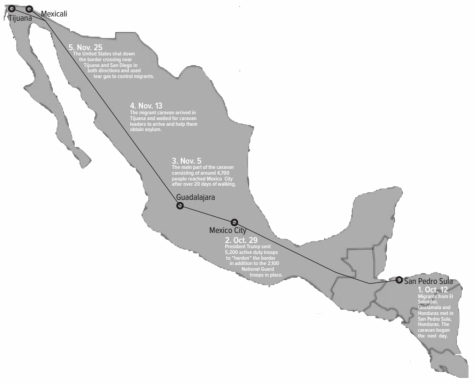 by Srinath Somasundaram and Eric Fang

December 9, 2018
Caravan may cause immigration issues Contrary to the political rhetoric of many prominent right-wing politicians, the caravan does not pose an immediate threat to the U.S. However, the precedent the caravan sets for large numbers of migrants attempting to enter the United States can potentially pose ...