by Lucy Ge, Winged Post News Editor

August 25, 2020
This is a developing story. Check Harker Aquila for future updates. Over 100,000 California residents have evacuated due to ongoing evacuation orders issued for parts of the counties of Alameda, Contra Costa, Marin, Napa, San Mateo, Santa Clara, Solano and Sonoma, as hundreds of wildfires continue to burn o...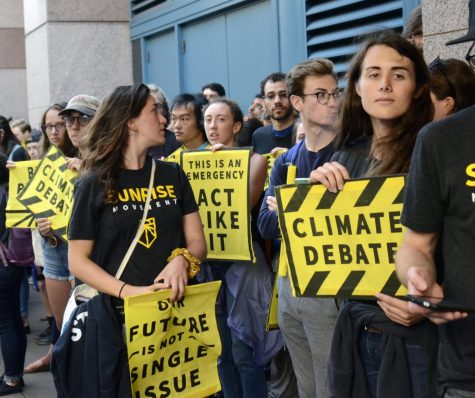 by Eric Fang, Mark Hu, Nina Gee, and Saloni Shah

August 30, 2019
Youth demand climate action  The sidewalk outside the Hilton San Francisco Union Square hotel was flooded with yellow. Last Friday, over 250 young people protested outside of the hotel, where the Democratic National Committee's summer meeting was being held. They carried yellow posters with words li...