Editorial: Diversity of thought promotes inclusivity
Can schools be places of free inquiry while remaining safe harbors for learning? Schools across the country grapple with the balance between promoting ideas reflecting the beliefs of their student body and preventing threats to marginalized demographics. The result? A student population that follows homogeneous thinking to avoid judgment from their peers.
As the Harker administration and students try to promote a more diverse campus, rather than encouraging an open-minded community, our efforts can restrict the sharing of different perspectives. When we are only exposed to the same viewpoints, we become overconfident in our beliefs and less tolerant of those who hold different views. A lack of empathy for others and reluctance to engage in meaningful debate results in a school community that is an echo chamber: without alternate viewpoints and ideas, the Harker environment cultivates a student body that is uniform in its beliefs. 
In an anonymous survey sent out to all students and staff on a Schoology post on April 19, 87.9% of the 189 respondents agreed that our community is at least slightly left leaning, with 32.8% agreeing that Harker is very left leaning, from a political standpoint. Furthermore, 27.0% of respondents agree that they are exposed to diverse viewpoints at Harker. In the same way that we choose to stress the importance of diversity, we limit it. 
Narrow-mindedness regarding others' opinions also leads to the prevalence of "cancel culture," which creates an environment where simple statements become perceived insults. Of the surveyed students and staff, only 27.0% disagreed with the idea that individuals in our community approach disagreements with defensiveness and hostility. 
Respect is a critical component of healthy discourse. When we view issues as black and white, brushing a perspective aside without considering different nuances and arguments, we tend towards being short-sighted. Even if we ultimately disagree with an opinion, focusing on the issues at hand while avoiding personal attacks will help us foster a more civil conversation.
Though respect serves as an important aspect of promoting a more inclusive environment, adopting a more proactive approach is necessary for real change. We also need to actively seek out other opinions and encourage the sharing of different perspectives, beyond simply accepting when others disagree with us. To accomplish this, we need to acknowledge the gaps in our own knowledge and use the resources and people around us to gain a better understanding of our community.
About the Contributors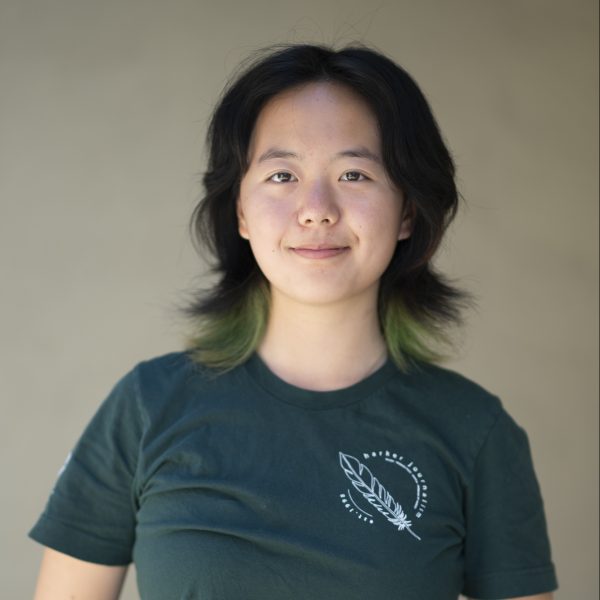 Jessica Wang, Co-Opinions Editor
Jessica Wang (11) is the co-opinions editor for Harker Aquila and the Winged Post, and this is her third year on staff. This year, Jessica wishes to cover...