Upper school welcomes new faculty faces on campus
Upper school welcomes new teachers and faculty members
From bacon lovers to avid Beyoncé dancers, the new teachers and staff members joining the Harker Upper School for the 2022-2023 school year have so much to offer. With nine new teachers and a new athletics trainer, as well as Head of Upper School Paul Barsky stepping into his new position following the departure of former Head of Upper School Butch Keller, and Director of Diversity, Equity and Inclusion (DEI) Brian Davis working on DEI efforts across all three campuses, new faculty faces are all around campus.
Read below to learn more about them!
Paul Barsky, Upper School Division Head
Barsky is the new Head of Upper School this year.
Favorite cuisine: Vegan Vietnamese food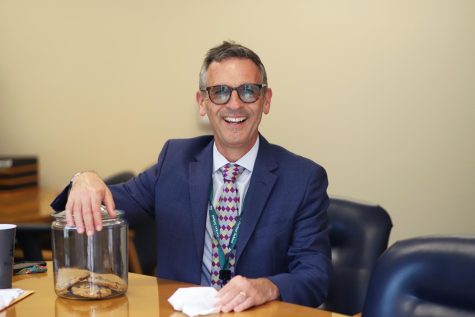 Favorite book: "Bhagavad Gita"
Favorite exercise: the Peloton
"
I was very excited to see a school that truly believed in excellence on a number of different levels, in everything from science, to performing arts, to humanities to character education
Brian Davis, Director of Diversity, Equity and Inclusion
Davis is the Director of Diversity, Equity and Inclusion across all campuses, a new position this school year.
Favorite artist: Vocal group Boyz II Men
Favorite food: Sushi and pizza
Favorite sports teams: Harker Eagles and Philadelphia Eagles
"
I'm here to really make sure that every student feels welcome, loved and respected, whether you're in kindergarten [or] 12th grade. I want students to come to me with suggestions, ideas, feedback, opportunities, or other opinions that they have
Bronwen Callahan, World history teacher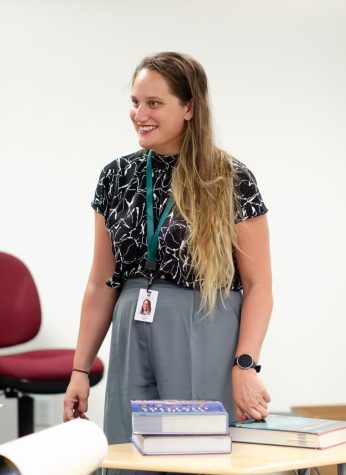 Callahan is teaching World History 2 and Honors World History 2 this year.
Favorite artist: Interpol
Favorite book: "Phantom Tollbooth" by Norton Juster
Favorite food: All, but especially a simple pesto pasta
"
I started realizing that everything that I loved, like art, music and religious studies, all combined into history. I realized history encompasses everything I'm interested in
Walter Han, Math teacher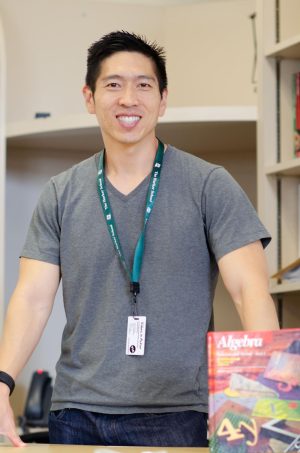 Han is teaching Algebra 1, AP Statistics and Honors Algebra 2 this year.
Favorite artist: BTS
Favorite book: "Animal Farm" by George Orwell
Favorite motto: "Shoot for the stars. Even if you miss, at least you'll get six feet high"
"
Teaching something like [AP Statistics] is part of fulfilling my dream where I could teach kids to apply mathematics
Wes Howard, Athletics trainer
Howard is the upper school athletics trainer this year.
Favorite sports: Football and hockey
Favorite movies: "The Lord of the Ring" series
"
I was a sports fan growing up and played sports as a kid, and have worked in sports my whole life. It's pretty awesome.
Yi Jiang, Mandarin teacher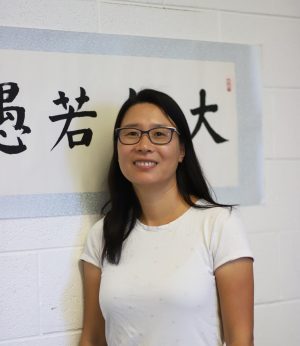 Jiang is teaching Mandarin 1, 2 and 3 and Honors Mandarin 3 and 4 this year.
Favorite Chinese holiday: Autumn Festival
Favorite movie: "Porco Rosso"
Favorite food: Dumplings
"
I want to motivate my students to be lifelong learners. I hope they are encouraged to explore the language and Chinese culture
Kelly McKeown, Counselor
McKeown is an upper school counselor this year.
Favorite food: Sushi
Favorite movie: "Guardians of the Galaxy"
Favorite artist: The rock band Cake
"
I love to learn new things about how to support people. I don't have answers; I don't tell people what to do. I just help them think about their own best next step
Swati Mittal, Computer science teacher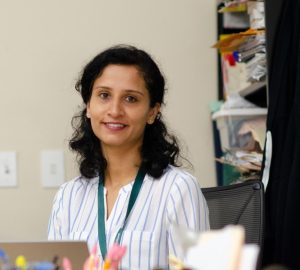 Mittal is teaching Programming this year.
Favorite food: Thai food
Favorite artist: Taylor Swift
"
I want all my students to feel comfortable, confident. By the end of semester, when they leave, they should be happy about the course
Kevin Oliver, Journalism teacher and cross country coach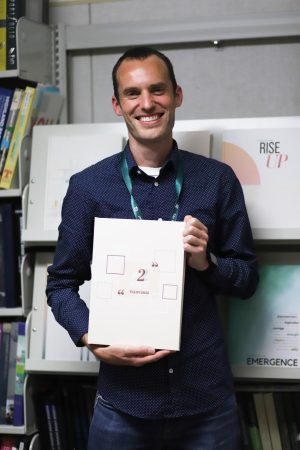 Oliver is advising TALON yearbook and teaching Introduction to Journalism this year.
Favorite food: Bacon
Favorite TV show: "Buffy the Vampire Slayer"
"
[I'm looking forward to] the students and athletes. It's great to be around people who are pursuing their passions, and I'm really lucky that their passions overlap with mine
James Tate, United States history teacher
Tate is teaching AP United States History and United States History this year.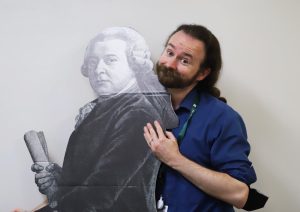 Favorite historical text: Thomas Hobbes' "Leviathan"
Favorite food: Gnocchi
"
[I like] looking at a juicy primary source or having a good Socratic conversation, since critical thinking is important to history
Jaco Wong, Instrumental teacher
Jaco Wong is conducting Orchestra, Jazz Band and Lab and teaching AP Music Theory this year.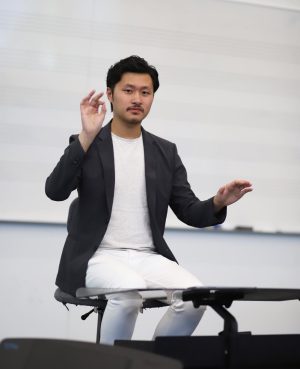 Favorite composer: Johann Bach
Favorite book: "Sapiens: A Brief History of Humankind" by Yuval Noah Harari
"
Prior to this year, I [was] at the middle school. I wanted to apply for this job because I've been part of the community and have felt lots of love
Jill Yager, Dance teacher
Yager is leading the Harker Dance Company and teaching Study of Dance this year.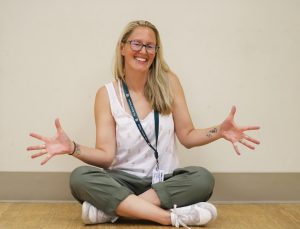 Favorite singer to dance to: Beyoncé
Favorite book: "It" by Stephen King
"
I'm very excited to to be in a community that is welcoming, kind and thoughtful
About the Contributors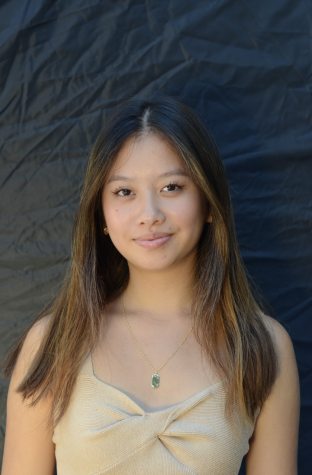 Sabrina Zhu, Winged Post Co-Editor-in-Chief
Sabrina Zhu (12) is the co-editor-in-chief of the Winged Post, and this is her fourth year on staff. Sabrina hopes to capture more campus life through...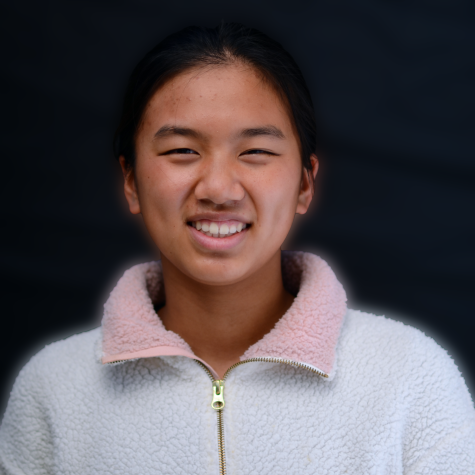 Olivia Xu, Humans of Harker Co-Managing Editor
Olivia Xu (11) is the co-managing editor of Humans of Harker, and this is her third year on staff. She looks forward to celebrating the unique stories...